Hodly, is a multi-purpose cryptocurrency wallet and a relatively new addition to the range of IQ Option products. It is available as a mobile and a web application. Hodly web will suit those working with a computer a lot, but also can be utilized as an addition to the mobile version that you can use on the go.
Hodly Wallet Web version
What are the most important features of Hodly and why would you want to give this cryptocurrency wallet a try? Well, Hodly looks like an all-around good solution for those who value safety, extended functionality and professional development team behind the product.
Functionality
One reason to try Hodly right now is its multi-purpose functionality. Most cryptocurrency wallets let their users receive, keep and send crypto. Hodly is offering you even more. Thanks to an integrated cryptocurrency exchange you will be able to buy and sell the cryptocurrency of your choice directly from and to the market. At the same time, Hodly, being a crypto wallet rather than a full-scale exchange, has no shortcomings of the latter. For example, while keeping your crypto with Hodly, you can still receive all the benefits of the hard forks. Just a quick reminder: Bitcoin Cash (that all owners of original Bitcoin could have received absolutely for free) is now worth $1,660 per coin. Definitely something you would not want to miss. Unlike exchanges, Hodly is securely protected from unwanted interference, fraudulent actions and hackers (more on this below).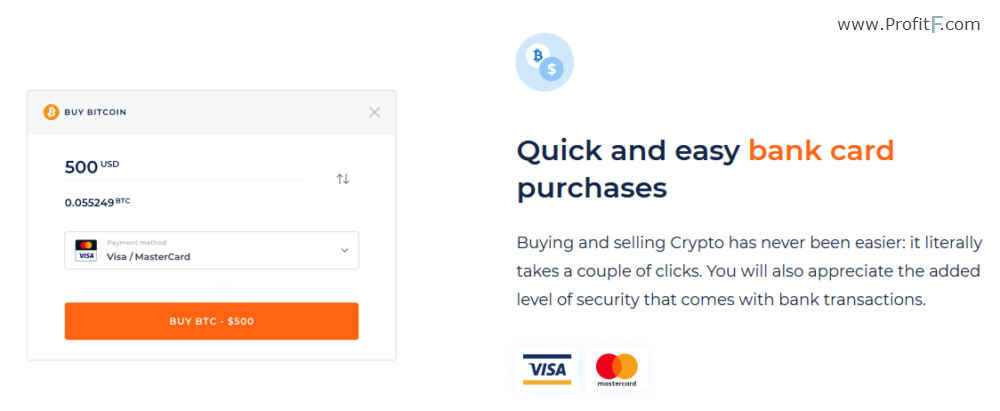 You already know that Hodly will let you buy, sell, receive, send and keep cryptocurrency, but how exactly do you do all that? First off, all transactions between Hodly users are instant and absolutely free. Probably not a major advantage yet, it is still a pleasant bonus for those who want to share with a friend or support an interesting project. When it comes to transactions with fiat money, things hardly get any more complicated. You can easily buy crypto with  a credit card. The entire procedure will require only a couple of clicks. After selling the cryptocurrency you can then withdraw the money to the credit card, as well. Hodly is currently supporting 13 major cryptocurrencies: Bitcoin, Ethereum, Ripple, Bitcoin Cash, Litecoin, Stellar, TRON, NEO, Ethereum Classic, OmiseGo, Bitcoin Gold, Zcash, OTN. For those of you who prefer altcoins or simply want to diversify their portfolio, Hodly has something to offer.
Safety & Security
Rest assured that all your funds, stored with Hodly, are securely protected. Cold storage functionality, implemented in the wallet, guarantees that all assets and sensible personal data is being stored offline, where no third-party can access it. It is especially important when working with cryptocurrencies. Irresponsible attitude towards information security (clearly not the case of Hodly) can leave holders with no trace of their investment. Cold storage, being effectively combined with two-factor authentication, guarantees that no one will be able to access your funds. Two factor authentication, that makes it harder to log in using stolen credentials, will make sure no one except you has access to your account. Connect your mobile phone number to your Hodly account for maximum security.

With Hodly, you will need to verify your identity in order to carry out certain operations (send and withdraw crypto). Verification is required by the supervising authorities in order to protect users from fraudulent actions and prevent money laundering operations.
Extra features
Hodly is not only good because it does what a crypto wallet is supposed to. It can also boast extra feature that will make your life — as a cryptocurrency trader/investor — noticeably easier. It is always nice to have someone cover your back. Cryptocurrency trading is unpredictable, God only knows what kind of an issue you will come across. But whatever the problem, a professional support team is there to bail you out in 18 different languages 24/7.

Smart newsfeed is another feature that will come in handy, especially to those who follow cryptocurrency-related news closely. No more need to go through online news articles, find all the important information in one place. The newsfeed will automatically select interesting publications online, important announcements and news, showing you events that have high probability of affecting the crypto prices.
Hodly should become your number one choice crypto wallet if at least one of the following is true: 1) you want your investment securely protected, 2) you want to buy/sell/keep Bitcoin and altcoins alike, 3) you want the transaction process to be fast and smooth. All in all a great product, it is highly recommended to both rookie and experienced cryptocurrency users.