The international brand AdroFx has been providing access to financial markets since 2018 and offers CFD (Contract for Difference) products and allows clients to trade with a wide range of financial instruments on one universal platform.
Constantly improving and developing, the company always has the same main goal – to provide its clients with the best services in financial trading. Thanks to its serious investments and a high-class team of professionals, many of whom have been working in the industry for over 20 years, AdroFx has been strengthening its position and expanding its sphere of influence every year.
AdroFx Company works completely on the agency (brokerage) scheme. Absolutely all client orders are placed on the market. Thus, there is no conflict of interest between the company and its clients. The company is interested in the profitability of its clients and tries to do its best to increase it. The company earns on trading turnovers, that's why it is interested in profitable traders who generate trading volume.
The company has no restrictions on trading strategies and tactics, there are no restrictions on trading (for example, on time or profit trades), well as no restrictions on the placement of orders (limit orders can even be placed within the spread, and they affect the spread of the company). Also, AdroFx has no trading risks under the agency scheme, which greatly increases the reliability and stability of the company.
AdroFx strives to work openly and transparently and does its best to make any trader`s experience as smooth and comfortable as possible.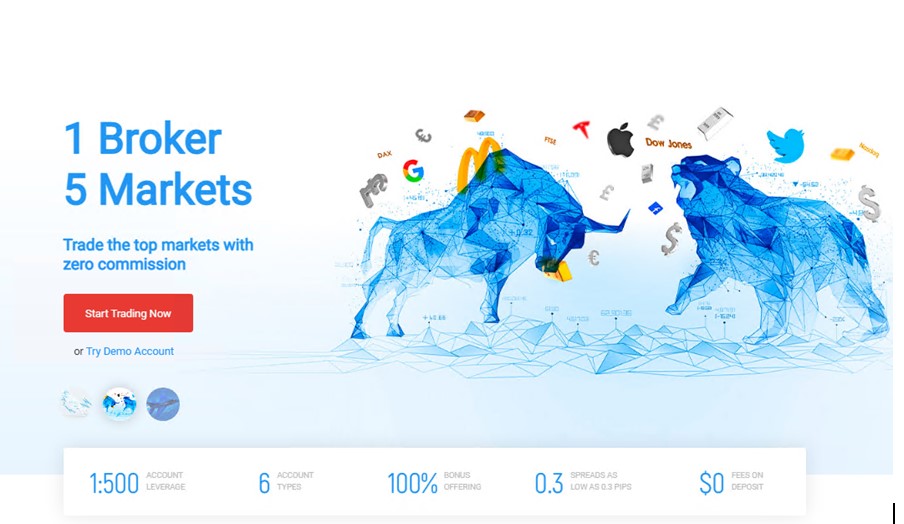 AdroFx trading conditions
AdroFx offers STP+ECN-trading on more than 300 assets: currency pairs (physical and cryptocurrency ones), precious metals (gold, silver), indices, and stocks.
The company offers 4 types of trading accounts, designed specially to satisfy the needs and preferences of any trader. No matter what your trading style is, AdroFx has the perfect solution for you.
Trading conditions on each of the accounts are described in the table below: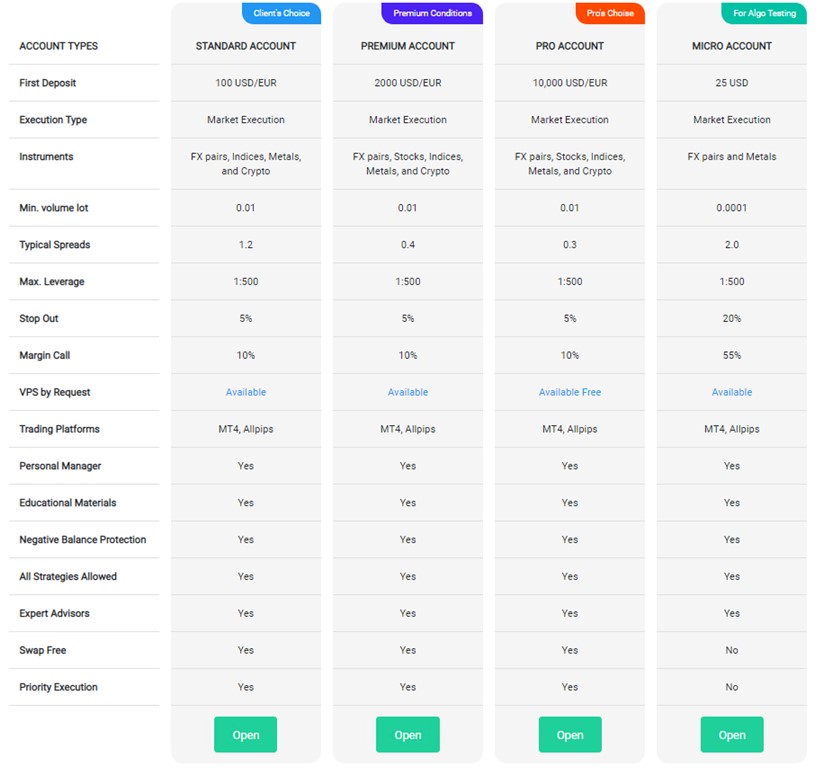 Each client can open a free demo account which will help any novice trader to get acquainted with the trading platform and market as a whole.
To start trading with Adrofx, traders download the free MT4 program (directly from the website). It is available for both computer and mobile devices. There is also a web application, which is used to trade through any browser window, without installing additional programs.
MT4 terminal features a simple, user-friendly interface and useful functions:
built-in indicators;
the window for installation of additional indicators;
possibility of using trading advisors;
9 time frames for market situation analysis – from one minute to monthly.
In practice, the program is easily mastered in hours, so experienced traders and beginners prefer to use MT4.
For the clients, AdroFx provides free trading tools:
forexcalculator;
economiccalendar;
daily market analysis, both technical and fundamental;
forexblog;
Support is available 24/5 by phone, email, feedback form/online chat at adrofx.com.
Deposit and withdrawal of funds are available by the following payment methods:
Bankwiretransfer;
Neteller;
Payeer;
PerfectMoney;
Bitcoin;
Ethereum;
Skrill;
Vload;
Uphold;
Visa, MasterCard and much more
Partnership Programs
AdroFx offer several partnership programs:
Rebate Per Lot up to 80% – the given scheme of cooperation allows to refer clients and get a constant commission for their trading. It means the partner will be getting a percentage from the spread of a client. The more and longer the client trades, the more profit the partner will get.
Per Qualified CPA – allows the partner to receive up to $1,200 for each trader referred. This rate is one of the most profitable on the market among brokers.
Hybrid Plan – combines the previous two, which gives a partner an opportunity to earn both on the volume of trades, and on the number of clients brought in.