NOTE: Your opinion is very important to us. Use tab "Comments" in top of the page to write your comment/review/feedback, if you have any experience with "Portfolio ATS !
Portfolio ATS are automated trading systems for specific market instrument, folded into portfolio.
Trading Style – swing-momentum
Developer – Algofxsolution (Acquire Technology Ltd.)
Forex pairs – Depend on the portfolio (mostly EURUSD, EURJPY, XAUUSD).
TF (TimeFrame) – Depend on the portfolio (mostly H1)
Broker – Work with MT4 broker
Recommended Minimum deposit – Depend on the portfolio and MM
Price – $369  $319 ( with $50 CashBack from ProfitF)
Refund policy – 30 days, (through Avangate payment processor)
Portfolio ATS myfxbook statistic:
Real (USD), Oanda, Automated, 1:50 , MetaTrader 4
Portfolio ATS Main principles and summary
This is automated trading systems for specific market instrument, folded into portfolio. The main idea is, that the whole process of developing, trading and cutting off is the key in automated trading and not an idea for trading algorithm. Market is too dynamic and for that reason, you have to adapt very accurately.
Portfolio ATS is oriented for the real world of trading – for big spreads, regular slippages and risk of big market movements. This is allowed by Low-Frequency Trading approach. It´s created by real traders for trading in the real market environment, which is full of troubles.
Trading style – momentum, low frequency trading, real world adaptation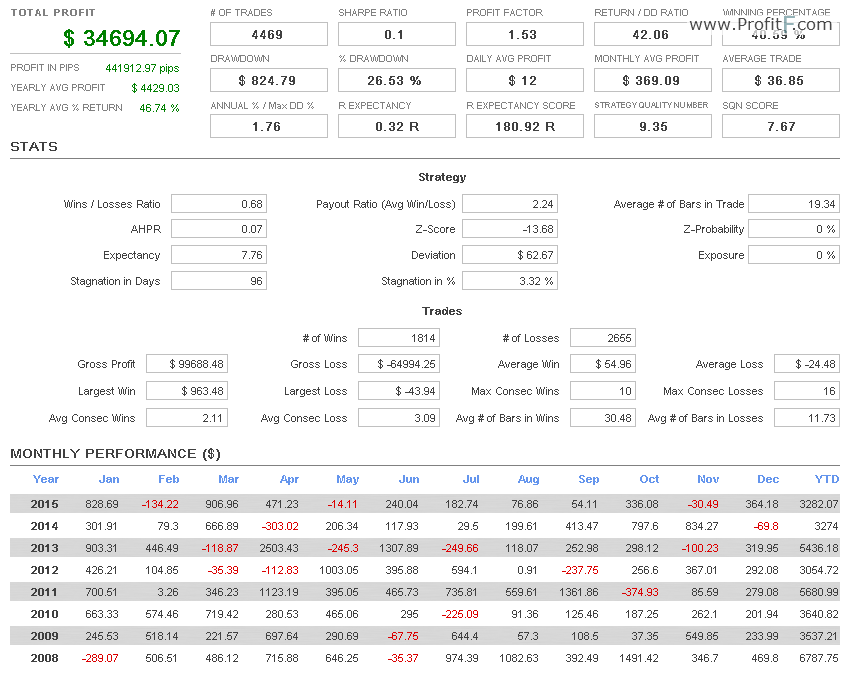 Low Frequency Trading basically means low number of executed trades. It is cost effective and also good protection against slippages and little differences in trading and managing trades. Because you trade less, you have to concentrate on bigger profits in individual trades. For this reason, individual automated trading systems in this portfolio have algorithms adapted for swing-momentum and average profit trade is larger than average lose trade. It is exactly opposite of scalping. It is approach for real world of trading. Not dependent on brokers spreads or slightly worse execution.
Construction, process, lifetime limitation
The construction of Portfolio ATS is a little different than at other Expert Advisors. Basically every ATS in the portfolio is one EA and together it is the whole portfolio of ATS. The reason is that every ATS (or his algorithm) is made for specific market instrument, his behavior and the "market pattern" he trades. The process of development of individual ATS and the whole portfolio modeling is pretty complex. It involves discovering specific market pattern, many tests of robustness to prove predictive capabilities and modeling of the whole portfolio with low correlations between individual ATS and risk adjusted returns. Process is based on deep research with more over 400 million trading concepts. The creators widely use modern technology and this is why they can do much effective trading algorithms.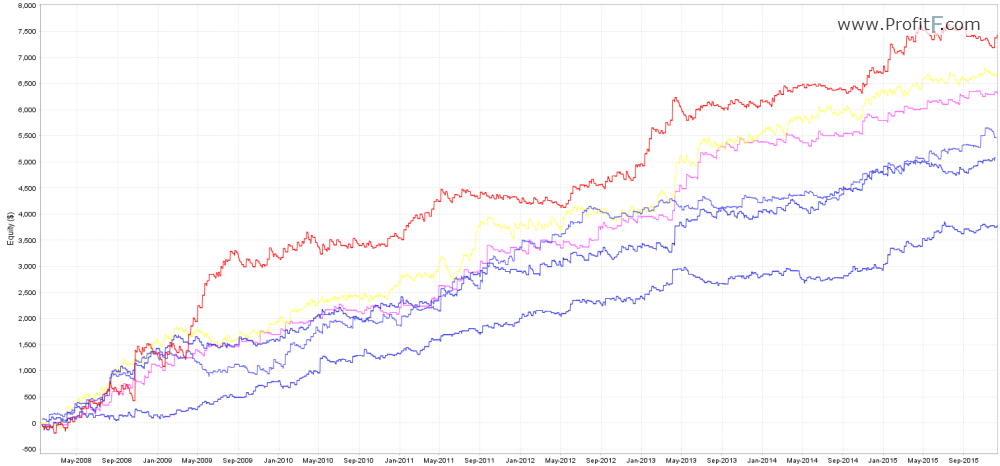 Another specificity of Portfolio ATS is in lifetime limitation. In real world, trading algorithms may be good, but fails and a lot. This is the fact, because markets are too dynamic and they changes their behavior and patterns over time. Based on research, individual ATS in the portfolio has its own effective part for making profit. The whole portfolio is constructed and limited for specific time horizon in which the Portfolio has the greatest probability to make profit. The creators regularly release newly constructed portfolios into sale for adaptation on the market and his changes.
Portfolio ATS Risk and return
Risk is controlled in individual ATS. Every trade has its own stop-loss determined on market volatility and individual ATS has its own algorithms for managing trades to decrease risk. Calculations of these portfolios are based on money determination of risk for trade. For example $30 for every trade. Because market volatility changes over time, stop-loss in points (pips) can be different, so trade volume (lot) is calculated every time to meet the main condition – maximum risk $30 for trade. On the other hand, user setting allows choosing different method, for example fixed lots. Great importance has maximum DrawDown of the whole Portfolio. The creators use it for determination of risk. Return is dependent on the risk you are able to accept.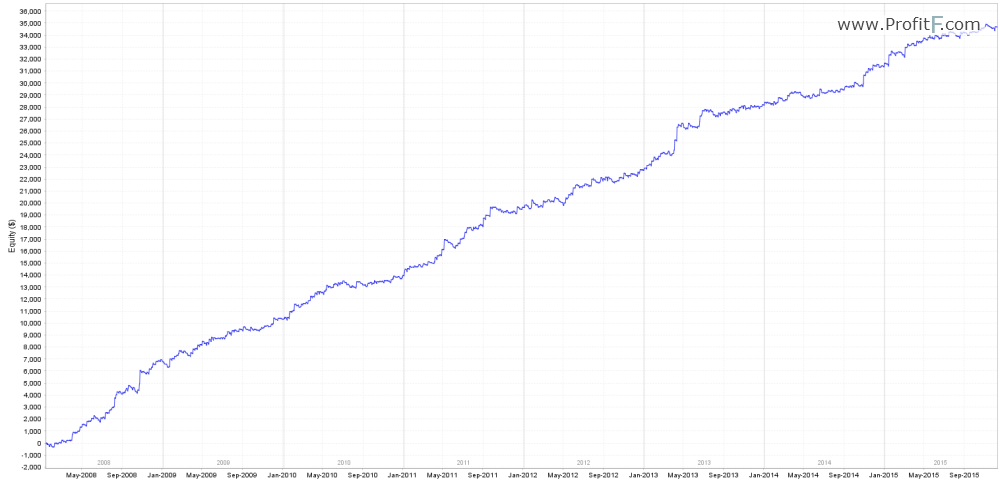 Results on Myfxbook are slightly different than at other Expert Advisors. Because there is nothing like one EA with algorithm forever, they regularly choose one of the constructed Portfolio ATS and place it on Myfxbook for trading.
The creators offers also free version of their product or eBook where you can better understand the process behind the Portfolio ATS.
Portfolio ATS price = $369, however you can buy it with Discount. ProfitF offers BONUS – $50 Cashback. … more info >>