The On Balance Volume indicator was developed by Joseph Granville in his published book, Granville's new strategy of daily stock market timing for maximum profit. The On Balance Volume indicator is closely related to the Accumulation/Distribution indicator and measures the level of accumulation and distribution of prices by comparing the corresponding volumes. It is commonly referred to as the OBV indicator for short. Unlike the A/D indicator, the On Balance Volume indicator differs slightly to the way the oscillator is constructed.
Here, volume added when the closing price is higher to the previous price bar and volume is deducted when the closing price is lower than the previous price bar.
The OBV is also significant as it usually precedes price changes based on the theory that smart money flows in, resulting in a rising OBV which is followed by rising prices, while money flows out of the security shows a falling or declining OBV line which then reflects in falling prices.
The OBV indicator can be used to trade both ranging and trending markets. In ranging markets, the OBV indicator is generally used to indicate potential breakouts as the OBV line rises or falls. In trending markets, divergences to the OBV are used to measure trend strength and weakness.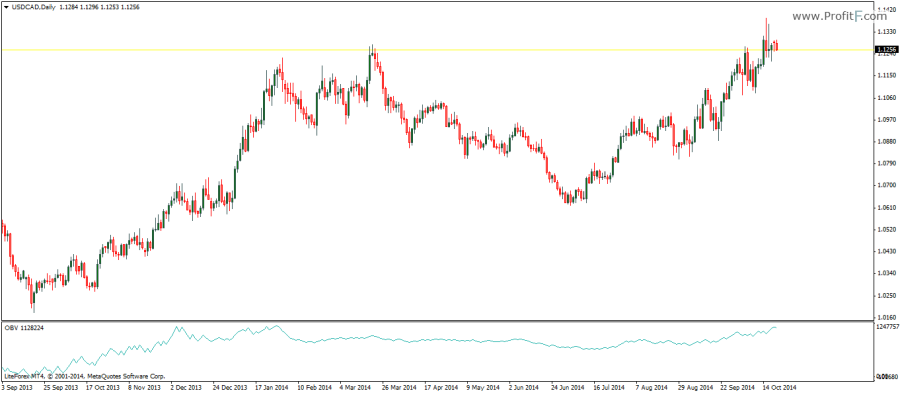 Download On Balance Volume indicator