Kalita-Finance – Old Forex broker . Company founded in 1999. "ProfitF" reviewed the Contact Us page and we didn't find info about physical address. Кalita-Finance Minimum deposit = $150.
If you want to leave your feedback about Кalita-Finance, please use tab "Comments" (top of the page)
We noticed in reviewing Kalita-Finance, they offers Low fixed spreads (2-4 points). Other features: Instant Executio, Accurate execution of orders, No Commissions.
Screenshot of Кalita-Finance Registration form: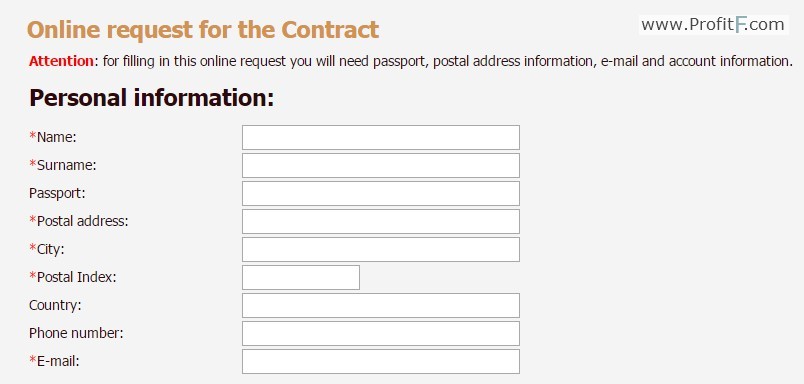 Note: Broker requires all clients to provide identification docs such as a passport.
Kalita-Finance Platform
Broker offers own trading trading terminal "iTrader":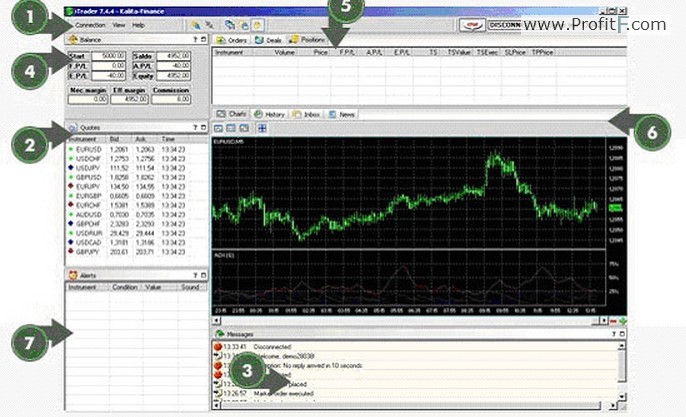 the control panel and the status line
the quotations window
the system messages window
the account balance window (Account statement)
the window of open positions, orders and deals for the current trade session
the window of charts, reports for executed deals for a certain period (History), incoming messages from the dealer and financial news
the window of sound alert
Kalita-Finance Support
Customer support available via: Web Contact for, Email, ICQ:
Clients Department: E-mail: clients@kalita-finance.com
Dealing Department: E-mail dealing@kalita-finance.com
Backoffice: finance@kalita-finance.com
Technical support: support@kalita-finance.com

ICQ#: 287549434