OlympTrade – broker, a member of the Financial Commission of A category. Saledo Global LLC, Adrress: First Floor, First St. Vincent Bank Ltd Building, P. O Box 1574, James Street, Kingstown, St. Vincent & the Grenadines
Over the years Olymp Trade has prided itself making markets available to all regardless of the size of the investor. Since 2014, Olymp Trade has grown with over 200,000 clients using its platform monthly. The platform is easy to access, user-friendly, with no fees for deposits and withdrawals. Olymp Trade is an open and transparent broker with no hidden fees or commissions and with over 10 million dollar USD in payouts to its clients monthly.
Why Olymp Trade
For traders, Olymp Trade's self-developed platform provides a wide range of commodities, currency pairs, and exchange-traded funds. Olymp Trade is broadly recognized by both its clients and peers as an excellent broker and was awarded the Best Trading Platform of 2018 by Forex Awards. This platform was built for both novice and experienced Forex traders with 72 assets to choose from.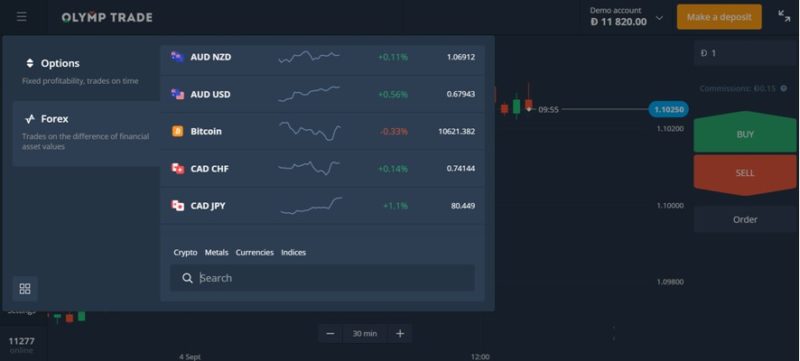 With over 240,000 traders around the globe trading on live accounts each month, receiving an average monthly payout of over $13,000,000 Olymp Trade.
Traders have the ability to multiply their investment up to x500. This tool alongside stop-loss and take-profit creates a lucrative trading opportunity. An order of $100 can be valued at $50,000 drastically increasing returns while maintaining the initial investment.
In 2017 the International Association of Forex Traders presented Olymp Trade with an award for its innovations in Forex trading. The company's popularity rose from its innovative approach toward small and medium-sized investors. A mission to make trading accessible to all has lead to these improvements.
Olymp Trade is a licensed and regulated broker by the Vanuatu Financial Services Commission. Olymp Trade is committed to providing the highest quality of service. Our clients are covered by deposit insurance and have access to comprehensive support and prompt resolution of any issues concerning their financial interactions with Olymp Trade (Link to document)
OlympTrade statuses
The greater the amount that you deposit, the higher your status (and the more privileges)

OlympTrade Forex – Education
Olymp Trade offers all that an investor needs to successfully trade Forex, including a state of the art platform with interactive customizable tools for asset analysis. Dedicated to the education of its clients Olymp Trade provides free tutorials and access to professional traders through its extremely informative blog and other media in a number of languages.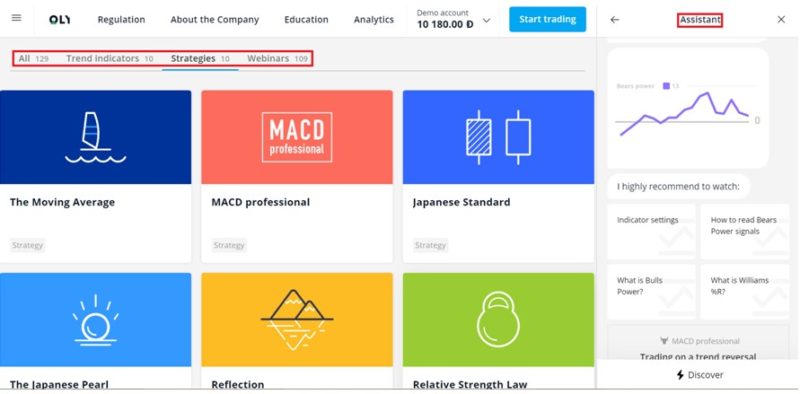 Two crucial components of the award-winning platform for new traders are the free Educational Suite and free Demo Account. Clients new and experienced are able to learn and practice new strategies, indicators, and multipliers. Filled with explanations, webinars, and a digital assistant the Educational Suite provides something for traders of all levels. Olymp Trade conducts live webinars giving clients direct access to Olymp Trade's top financial analysts.
OlympTrade for Mobiles
You can trade forex market on any mobile phone. On iOS, Android
OlympTrade Forex App in App Store >>
OlympTradeFX app in Google Play >>
OlympTrade Affiliate Program
Affiliates can earn a 50 to 60% revenue share with their Affiliate program (Link) Fast payouts, Promo tools, Advanced statistics, Personal manager
OlympTrade FX – Support
Olymp Trade is committed to providing top-notch customer service to clients 24 hours a day in 13 different languages. Within 30 seconds or less, traders' questions are typically addressed.
Ask your question at support-en@olymptrade.com and get a response within 1 business day
+7 (495) 1342092
Moscow, Russia
+7 (727) 3505930
Almaty, Kazakhstan
+38 0947102696
Kiev, Ukraine
Available 24/7
Live chat on website
ContactUs form on website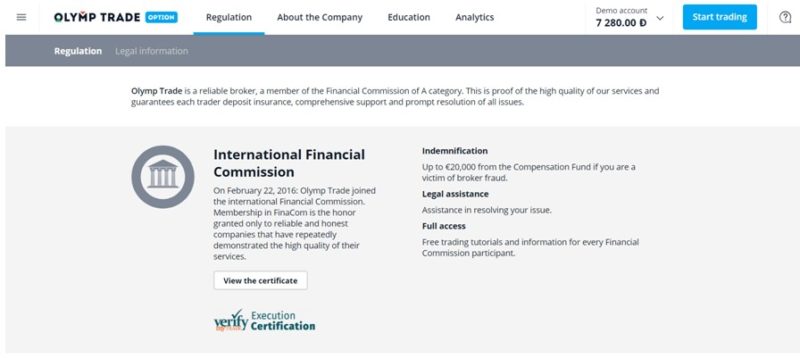 As a Category 'A' Broker certified by the International Financial Commission, Olymp Trade was recognized for its consistent reliability and high-quality services.
Conclusion
Olymp Trade understands that by empowering its clients with everything they need to be a successful investor, both the broker and trader will benefit. Whether new to trading or as a veteran it is important to work with a company that wants you to succeed.