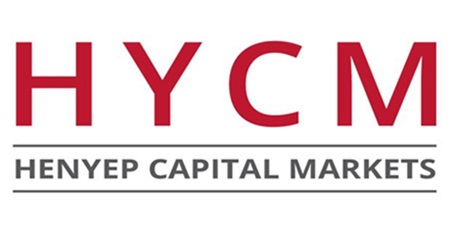 HYCM offers 25% free bonus for all new clients. If you want to start trading forex, this is very good opportunity to try your trading skills. The trading account balance is very important to make more money with forex trading, so this offer is not for missing.

HYCM is very stable forex broker founded in 1997 with headquartered in London, UK. The broker is fully authorized and regulated by the Financial Conduct Authority (FCA) of the United Kingdom. The minimum deposit is $100 for micro account type, as they offer different account types. The maximum leverage is 1:500, as the spread starting from 1.8 pip. They do not accept U.S clients.
"25% Trading Credit Bonus – HYCM" Review
Link: Receive 25% Trading Credit Bonus with HYCM
Name: HYCM 25% Trading Credit Bonus
Bonus Available to: New Clients
Bonus Duration: until December 31, 2017
Bonus size: up to %25
Maximum amount of bonus: up to $5000
Withdrawal requirements: 30 standart lots for every $1000 Bonus
25% Trading Credit Bonus HYCM – How to Apply
You need to open free new account and you should upload valid verification documents. After approval, you must deposit minimum of $500 and after that you will receive 25% free bonus on your first deposit in your trading account. This promotion may not be valid for some countries such as USA, please ask their support for more information.
25% Trading Credit Bonus HYCM – Terms and Conditions
The key terms about HYCM promocion are that each new client must deposit minimum of US$500, as the maximum bonus awarded under this promotion is US$5,000. If you want to make withdrawals the rules is for every US$1,000 bonus awarded, the client will be required to trade 30 standard lots within 60 days. The Bonus is applied for the first deposit. The Promotion is only valid for traders aged 18 or over! The company may cancel the bonus at any time. All new HYCM clients who deposit new funds will also be granted with a minimum of 14 days of FREE access to Trading Central. This promotion offer cannot be combined with any other promotion offer!