NOTE: Your opinion is very important to us. Use tab "Comments" in top of the page to write your comment/review/feedback, if you have any experience with "Price Action Course "2ndskiesforex" !
Advanced Price Action Course 2ndskiesforex – Price Action trading course by Chris Capre for Beginners to Advanced Traders.
Chris Capre, the founder 2ndskiesforex.com, offers a course geared to take a full beginner from A-Z in the world of price action trading. This course is coupled with trading psychology and money management training.
Trading Style – Price Action
Developer – Chris Capre
Forex pairs – any
TF (TimeFrame) – any

Figure; Chris Capre's Advanced Price Action Course
About the Author: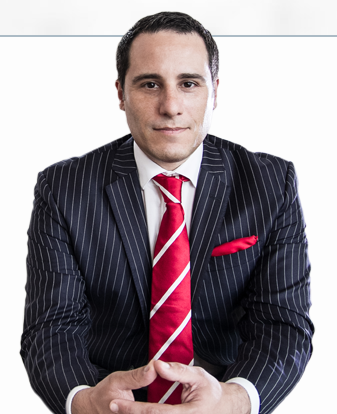 The author of Advanced Price Action Course is Chris Capre. Apart from being the founder of 2ndskiesforex, Chris Capre has also authored other courses including; Advanced Traders Mindset Course and Advanced Ichimoku Course. He has also authored a free beginners guide to Forex trading covering basic trading concepts, trading psychology and trading the Ichimoku indicator.
Chris Capre refers to himself as a Buddhist, trader and a philanthropist. He has 15 years experience in trading price action. His educational background is in Neuroscience and Eastern philosophy and he speaks English, Spanish and French.
"2ndskiesforex Advance Price Action Course" Features
50+ Hours of Video Lessons; Chris Capre teaches exactly how he trades price action with each video lesson containing strategies, techniques and setup examples.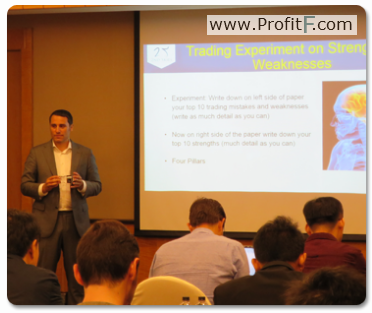 Figure; Advanced Price Action Course Webinars by Chris Capre
Weekly trade quizzes
Weekly trade setup commentaries and reviews that can be used as a basis for trading ideas
Trading forum for all instruments
Trading psychology training
Monthly webinars
Skype follow up sessions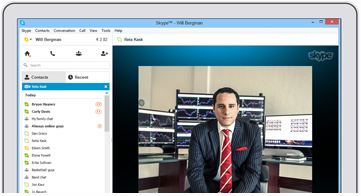 Figure; 2ndskiesforex  Advanced Price Action Course Features live skype sessions
Chris Capre's Advanced Price Action Couse Contents
Section 1; Price Action Context. This section covers the basics of Price Action, understanding impulse versus corrective price action, trends and support and resistance zones. Here you will find tips on how to trade support and resistance levels as well as higher timeframe analysis.
Section 2; Critical price action structures you need to know. This second section covers specific market behavior as related to price action
Section 3; Trading Breakouts like a pro. This section covers basic order flow concepts and how to identify breakouts that lead to a high reward to risk trade.
Other sections included in the Advanced Price Action Course Include;
Tactics and Trade Management Skills
Risk and Money Management Models
Building your Successful Trading Mindset
Your Trade Setups and Live Trade Examples
Trading Preparation, Analysis, Review, and Your Trading Plan
Advanced Price Action Course – Testimonials
Chris Capre has enjoyed a lot of positive feedback from various trading forums in regard to his Advanced Price Action Course as well as some of his other courses. Here are some testimonials;

Figures; Chris Capre's Advanced Price Action Course Testimonials
Having studied Neuroscience, Chris Capre shares his expertise in this field as related to trading such as building a successful trading mindset. Lessons in the Advanced Price Action Course are diverse and would benefit even non-price action traders as shown from lesson 4 to 8. For instance, some of the students in the course will derive more value from specific parts of the course as shown in the testimonial below;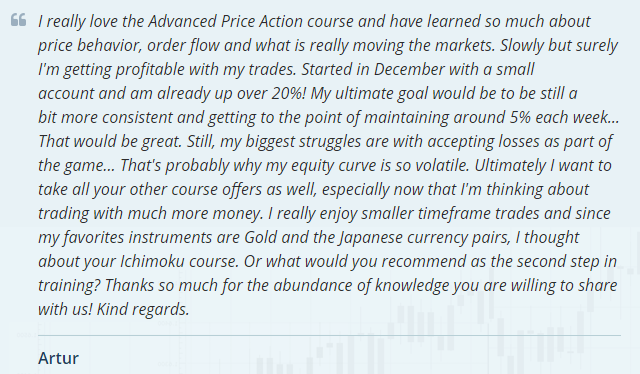 Figures; Chris Capre's Advanced Price Action Course Testimonials
Chris Capre's Advanced Price Action Course has extensive learning material and it is clear that the author put a lot of time and dedication into building the course. He is also active in social media posting price action setups and reviews hence once the course is purchased, the author is available for support.
Advanced Price Action Course – Pros and Cons
Pros
The course is relatively affordable compared to other courses of the same quality
The course is very comprehensive containinglessons for beginner traders to advanced traders
2ndSkiesForex is a reputable site
The author is philanthropic
Cons
No 3rd Party results e.g. by myfxbook showing that the author is profitable
The course does not teach one particular setup that leads to profit and requires time on the side of the student to study the education material offered
Conclusion
Though Chris Capre's Advanced Price Action Course is aimed at teaching price action; it is resourceful to all traders in general since it has lessons that are paramount to trading success. Chris Capre also promises to donate some of the proceeds from the course sales, hence, by purchasing it, one would be helping a needy person somewhere. The course is suitable for full time and part time traders.
---
Please post comment/review about this "Advanced PriceAction Course", if you have any experience with this trading course!