NOTE: Your opinion is very important to us. Use tab "Comments" in top of the page to write your comment/review/feedback, if you have any experience with "The Trading Masterclass "2ndskiesforex" !
The Trading Masterclass 2ndskiesforex (website) – Price Action trading course by Chris Capre for Beginners to Advanced Traders.
Chris Capre, the founder 2ndskiesforex.com, offers a course geared to take a full beginner from A-Z in the world of price action trading. This course is coupled with trading psychology and money management training.
Trading Style – Price Action
Developer – Chris Capre
Forex pairs – any
TF (TimeFrame) – any
Everything you need to trade price action for stocks, forex and crypto profitably!
The Trading Masterclass
Figure; Chris Capre's Advanced Price Action Course
About the Author: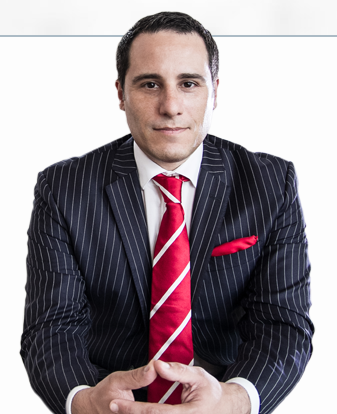 The author of The Trading Masterclass is Chris Capre. Apart from being the founder of 2ndskiesforex, Chris Capre has also authored other courses including; Advanced Traders Mindset Course and Advanced Ichimoku Course. He has also authored a free beginners guide to Forex trading covering basic trading concepts, trading psychology and trading the Ichimoku indicator.
Chris Capre refers to himself as a Buddhist, trader and a philanthropist. He has 15 years experience in trading price action. His educational background is in Neuroscience and Eastern philosophy and he speaks English, Spanish and French.
"The Trading Masterclass" Features
Pre-market Live Stream
Plan your trading day with our watchlist (Mon-Thu)
3+ hot stocks to trade – from small caps+
Market moving news, company earnings, etc.
Trend analysis + key S/R levels
Live Trading With Chris
Live access to Chris Capre & Sascha G
Mon-Thurs 9am-10:30am EST
Chris sharing live trades in stocks & options
Live price action & order flow analysis
Exclusive Video Lessons
Members-only videos on price action & order flow
Day and swing trading strategies
Building a successful mindset
Trading analytics
Day & Swing Trading Channels
Prefer day or swing trading? We got you covered
Detailed day and swing trade ideas
Swing trades to hold for days/weeks/months
Using options to neutralize risk
Live Ongoing Mentorship
Learn with Chris Capre & Sascha G every Friday, sharing trade ideas, analysis & answering your questions personally.
Weekly Market Analysis
Get ready for your week with our weekly market analysis, covering stocks, forex and crypto. We give key levels, price action and trend analysis.
The Trading Masterclass – Pros and Cons
Pros
The course is relatively affordable compared to other courses of the same quality
The course is very comprehensive containinglessons for beginner traders to advanced traders
2ndSkiesForex is a reputable site
The author is philanthropic
Cons
No 3rd Party results e.g. by myfxbook showing that the author is profitable
The course does not teach one particular setup that leads to profit and requires time on the side of the student to study the education material offered
Conclusion
Though Chris Capre's The Trading Masterclass is aimed at teaching price action; it is resourceful to all traders in general since it has lessons that are paramount to trading success. Chris Capre also promises to donate some of the proceeds from the course sales, hence, by purchasing it, one would be helping a needy person somewhere. The course is suitable for full time and part time traders.
---
Please post comment/review about this "The Trading Masterclass", if you have any experience with this trading course!