Binary Options broker "MayFairOptions" – SCAM!!!

MayFairOptions is founded in 2013, headquarters in Gibraltar, UK. They offer to their customers one of the best conditions to trade binary options. Their trading platform is called as "SpotOption", where you can trade a lot of options with different types.
Their platform have the following characteristics such as 100% web based, there is no need ot install software or download, it is no require to have previous trading experience, it is comfortable for every trader. Their platform have also userfriendly interface, 10% of the invested amount is paid back whether your option expired out of the money.
You can trade whatever you want such as Forex, Stocks, Commodities, Indices and other. The trading is so simple, you just need to wait for expire and when it is time you can make your order. This broker offer one of the best chance to trade binary options.

You can use payments option such as Neteller, CashU, Visa, wire transfer, Inpay and other. The minimum required deposit is $250 and the payout is over 85%. So you can make a lot of profits with this great binary option broker. There are no fees involved with making a deposit into your account. You can use 3 different types of currencies – USD, EUR or GBP.
Mayfair Options offers range variety of expiry times such as:
– 30, 60 and 120 seconds (Sixty Seconds)
– 15min, 30min, 45min, 1hr (Normal Binary Options)
– Next Day, 1 Week, 1 Month (Long Term)
When you deposit money to your account in MayFairOption, you will receive also daily market analysis, dedicated account manager, demo account and First Trade Risk FREE. Gold account plan and Diamond plan offers Email and SMS alerts also. You can also receive Vip mentorship program. The promotion bonuses depends on how much money you will deposit on your first deposit.
MayFairOption Account types: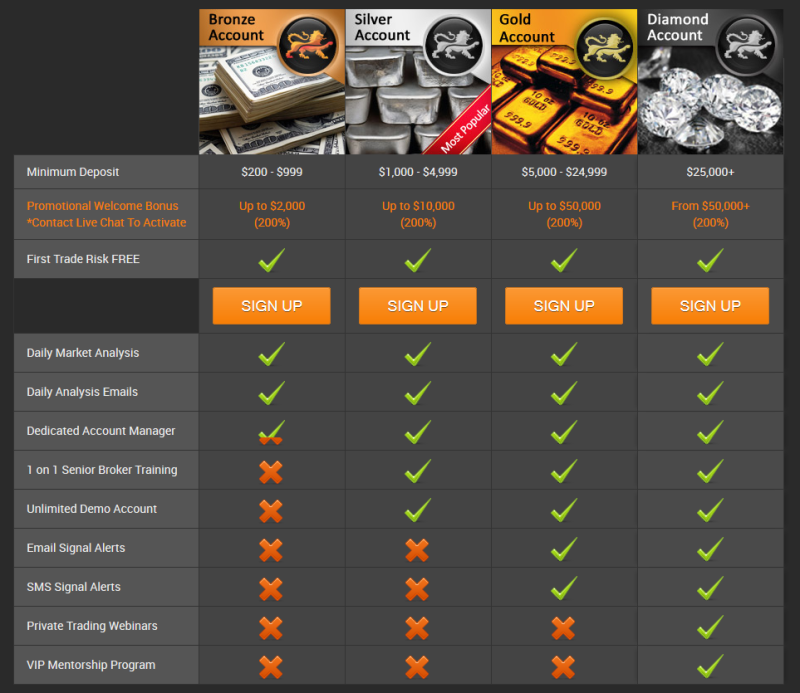 If you want to leave your MayFairOptions review please use tab "Comments"
MayFairOptions – Binary Options broker SCAM!!!
So Please see other Brokers in our Binary Options brokers table (With advanced search filter)