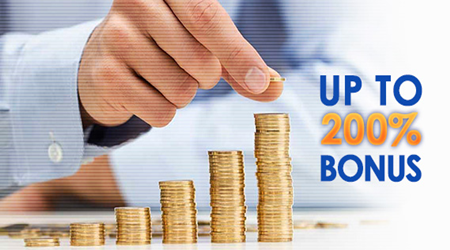 Millennium Options offers first deposit bonus for all new clients. Bonus depends on how much money will deposit the client. The company give also gifts, if you deposit more money, as the deposit will be more also.
Millennium Options is established by professional traders, as they are experts in the world of financial trading. This binary options broker is reliable with their clients. There are no limits on the amount a trader can deposit, but the minimum deposit to start trading is $250, as the minimum investment amount for a single option is $25. The minimum withdrawal amount is 100 USD.
"First Deposit Bonus – Millennium Options" Review
Link: Receive First Deposit Bonus with Millennium Options
We do NOT  recommend you invest big sums in this broker… Potential SCAM
Name: First Deposit Bonus – Millennium Options
Bonus Available to: All new clients
Bonus Duration: until December 31, 2017
Bonus size: up to 250%

Maximum amount of bonus: up to $5000 (Ultimate account is individual)
Withdrawal requirements: Need to trade $35 for each $1 Bonus

How to Apply
Register new account in Millennium Options and after that you must upload documents to verify your account details. After verification process you should decide what will be your account type, because bonus percentage depends on that. The account types depends on how much money you will deposit. For example :
$100 deposit (Mini account) – 50% welcome bonus
$1000 deposit (Silver account) – 50% welcome bonus
$5000 deposit (Gold account) – 100% welcome bonus
$10000 deposit (Diamond account) – 150% welcome bonus
+$25000 deposit (Ultimate account) – 250% welcome bonus
FTD Bonus MillenniumOptions – Terms and Conditions
This offer is valid for all new clients only, as the welcome bonus is valid for the first initial deposit. This bonus is only valid for verified accounts. If traders want to withdraw all their profits, they must trade $35 for each $1 Bonus. For example, if your bonus is $200, you should trade at least $7000 to withdraw all your profits.
Get First Deposit Bonus Millennium Options