The Demarker indicator oscillator compares the periods of current high to the high of the past periods and assigns positive values when the difference is positive and zero values when the difference is negative. These values are then smoothed using a simple moving average. The oscillator ranges between 0 to 1 with the overbought and oversold levels plotted at 0.7 and 0.3 with a default look back period of 14, which can be customized. A longer look back period can be used to determine the long term trend while the short look back period is used to capture key price reversals.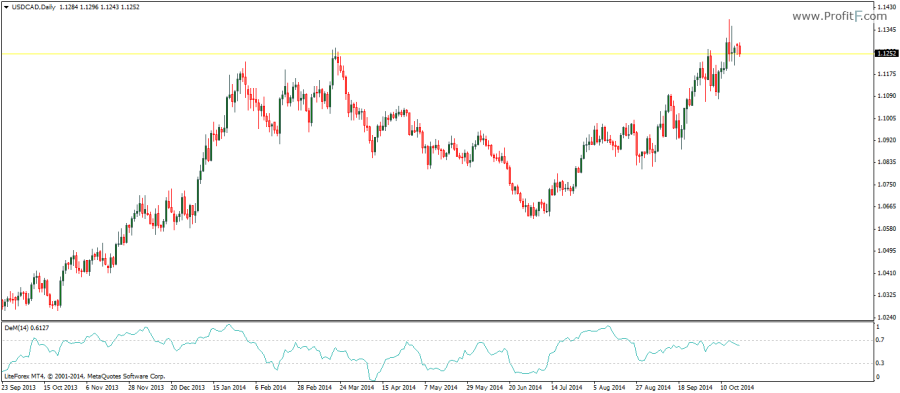 Consequently, the sensitivity of the indicator reduces the higher the look back period is and therefore the swing moves are much lesser to capture.
The oscillator was named after Thomas Demark and in essence is plotted similar to that of the RSI indicator. The usual signals from Demark's indicator is to go long when prices rise from below 0.3 or (30) and to go short when Demark's indicator declines from 0.7 or (70) in ranging markets. In the long term trends, Demark's indicator can be used to identify price divergences to determine trend changes as well as identifying the corrective moves in the market.