Good opportunities for entry next week.
USD/CHF Forecast
USD/CHF Weekly chart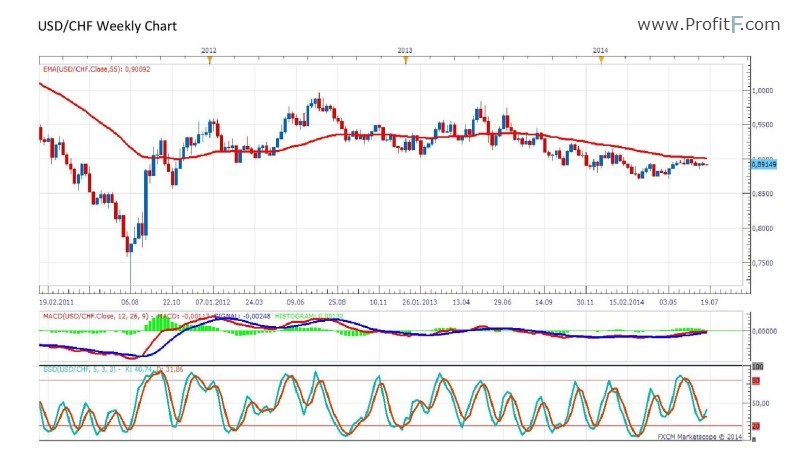 Weekly chart seems to be more clear regarding the long-term trend. According to stochastic oscillator, the price can break
the area of 0.8975. This price is a key level for uptrend confirmation in long term for USD/CHF.
USD/CHF Daily chart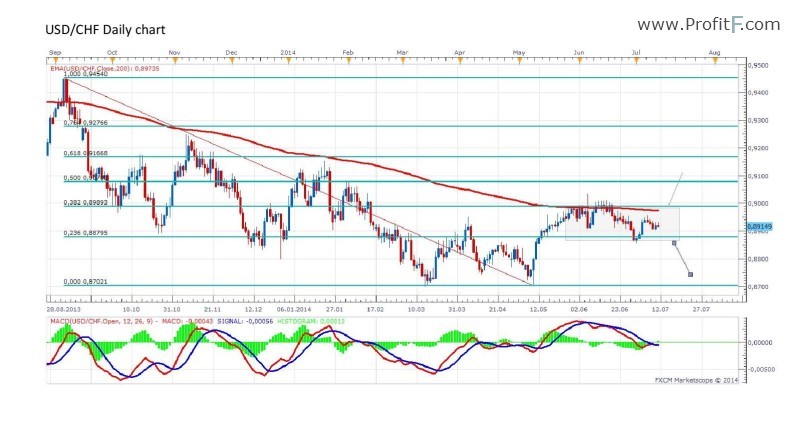 USD/CHF is now in a range between 0.8950 and 0.8850. After the range breakout, two important levels will be relevant for this parity, according to daily chart. If the price breaks the level at 0.8880, USD/CHF will go down in short term. If the price Breaks the level at 0.8975, USD/CHF will go up.
About author:

Marius G.  – fund manager and an advisor for institutional and individual investors. 10 years experience in forex market. Marius G. provides advices for long term investors with low risk strategies investments. Marius G. Facebook group
————————————————