1-USDJPY trading plan.
Watch price action around 125 and 124,5.
USDJPY was in a bullish trend, bit since the pair reached a high around 125,8 in June it has fallen 500 pips. Although it is now rising again, it seems to have lost a lot of bullish strength in the process.
USDJPY WEEKLY CHART.

Yesterday candle was a nice bullish one that closed slightly over 125. But today (August 12th) the pair seems to be on a strong downward move at the opening of the European market. I will monitor closely the 0,786 fib support around 124,5 and the 0,886 fib resistance around 125 to enter on a H4 breakout.
USDJPY DAILY CHART.

2-EURCAD trading plan.
Buy signals above 1,45 towards 1,465 and 1,50.
On the weekly chart EURCAD just broke up a 50 fib line resistance and the 100 SMA around 1,43 -1,433. The pair is now rapidly going up, the next fib levels being 1,46 and then 1,50.
EURCAD WEEKLY CHART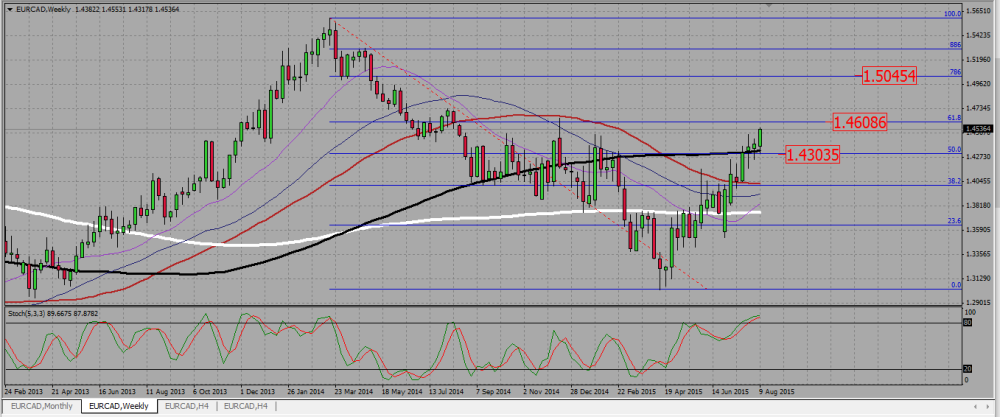 On the H4 chart, we see a clear uptrend with a little bit of consolidation at the 1,450 resistance. That resistance has just been broken on a second attempt. It is now the support above which we will be looking for buying signals.
EURCAD H4 CHART.

3-AUDUSD trading plan.
Sell signals under 1,726 toward 1,71. Sell confirmed break out of 1,71.
On the monthly chart, AUDUSD was ranging around the 200 SMA but finally broke it down and is going south. There is an obvious support line at 0,71 that should be our take profit area. That line may eventually break down too, but then would be probably retested, allowing us to enter in a new short trade.
AUDUSD MONTHLY CHART.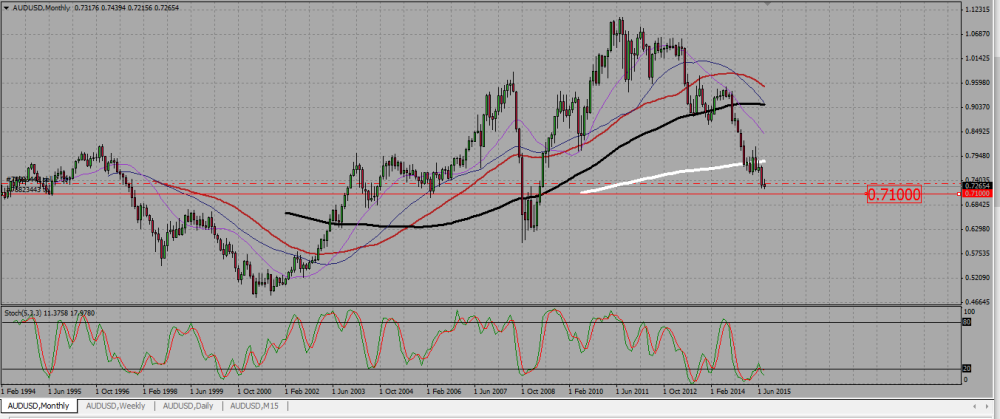 On the daily chart the pair made a new low under 0,72 but went back to currently retest a broken support around 0,0726. I will pay attention to that level to eventually enter a short trade there. In case of a bullish consolidation, the next resistances to look for short are around 0,7375 and then 0,76.
AUDUSD DAILY C HART.