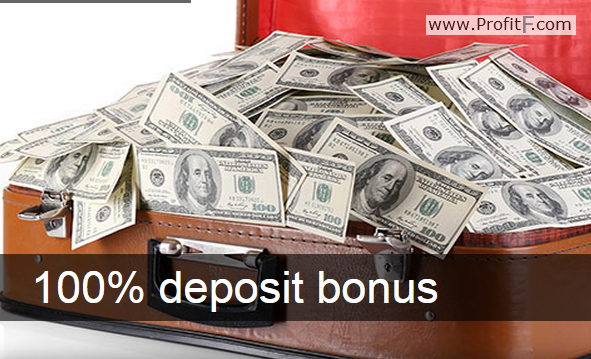 Broker: FBS (review)
Name: FBS Bonus 100% on deposit
Bonus Duration: until cancellation
Bonus size: 100%
Maximum amount of bonus: 20 000 USD
Bonus for: New Traders, Existing traders
Withdrawal requirements: after the required lot volume has been traded. Bonus funds can be withdrawn, you need trade number of lots equal bonus size divided by 3. For example: $300 bonus requires 100 lots
Link:  FBS 100% Forex deposit bonus
FBS 100% Forex deposit bonus Agreement
Source: fbs.com
In case several 100 % bonuses were received, they are all summed up and are traded altogether
Bonus funds are not included in Margin Call and Stop Out levels calculation.
In case of Stop Out occurrence bonus is cancelled.
When the required lot volume is traded, a customer can apply for bonus funds withdrawal in his Personal Area.
The maximum leverage on bonus account is 1: 500.
FBS reserves the right to alter or cancel any of the promotional campaign conditions fully or partly or put their action to an end anytime with no prior notification in accordance with the Company's unilateral provisions.