Thursday , 25/08/2016 | 15:00 GMT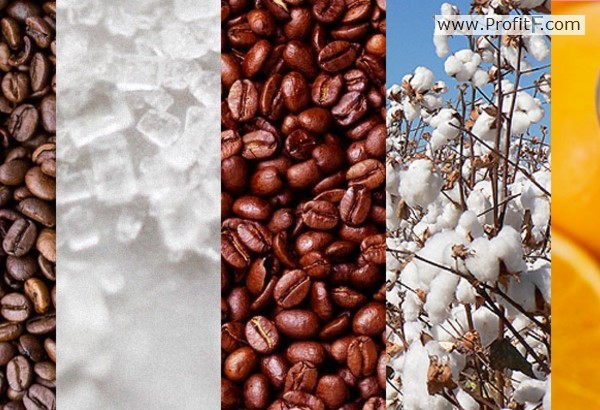 Pepperstone forex broker is pleased to announce the launch of our new range of Soft Commodity symbols.
You now have the opportunity to trade:
Coffee – One of the world's most important agricultural commodities with seasonal factors influencing its price.
Sugar – In recent years, sugarcane is also being used for bio-fuels; driving changes in the sugar market.
Cocoa – A highly volatile market where four major West African countries account for approximately two thirds of the world's cocoa production.
Cotton – The world's most widely-used natural fibre for clothing. Production of cotton is more diversified than other soft commodities.
Frozen Orange Juice – A market prone to supply shocks which can cause large movements in the price.
Trading Soft Commodities provides diversification as commodity prices are built around the moving and delivering of physical assets. Clients can now enter an exciting market alongside suppliers, merchants and large buyers which protect their prices on future deliveries, and lock in key strategic supplies.
Symbol
lot size
Used margin
per 1 lot
Spread min
Platforms
Date of next
rollover
Cotton
10,000 lbs
2%
35 points
MT4, cTrader
Novermber 17th
Sugar
10,000 lbs
2%
7 points
MT4, cTrader
September 26th
Coffee
10,000 lbs
2%
5 points
MT4, cTrader
TBA
Cocoa
1 Tonne
2%
5 points
MT4, cTrader
TBA
Orange Juice
2,000 lbs
2%
10 points
MT4, cTrader
TBA
Pepperstone. Company "Pepperstone Financial Pty Ltd." founded in 2010. Regulated by ASIC.  Forex broker Pepperstone offers Free education,  PAMM accounts, segregated accounts, Affiliate program, Islamic accounts.. Pepperstone Minimum deposit = $200. Offices in Australia, China, Ukraine, United States. Support available in Chinese, English, Italian, Japanese.