Press Release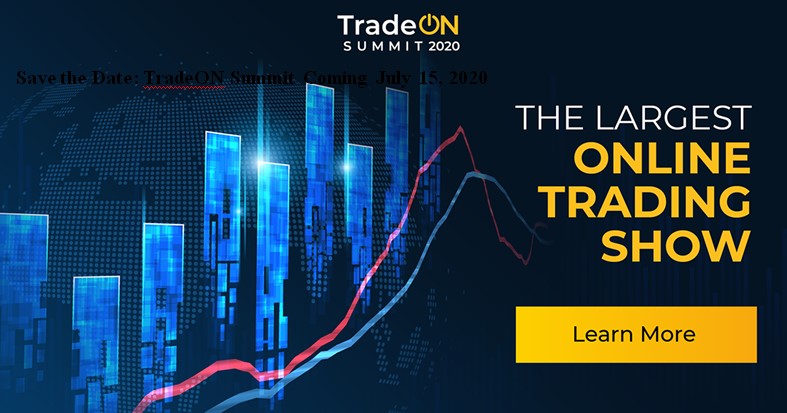 Save the Date: TradeON Summit Coming July 23, 2020 – The Largest Online Trading Show FREE & VIRTUAL
July 23 / 05:00 – 23:00 EEST
Join thousands of retail traders and brokers during an 18-hour live summit from the comfort of your home.
Summer may have officially arrived, but the trading volatility has shown no signs of slowing down. Join Finance Magnates and Forex Live for the virtual TradeON Summit 2020, taking place July 23, 2020.
2020 has already proven to be one of the most unpredictable years in recent memory. These tumultuous times are the perfect backdrop for the largest virtual event of the year, with the TradeON Summit expected to have upwards of 5,000 traders in attendance.
Worried about traveling or uneasy about large crowds? TradeON Summithas you covered with a comprehensive online forum for all types of traders.
Join thousands of different traders to connect, discussmarket opportunities, and learn from the industry's leading analysts thought leaders and market makers.
Stay tuned for updates regarding the summit's sessions, participating brands, and detailed agenda.
Something for Everyone atTradeON Summit
TradeON Summit caters to a wide range of participantsin an online auditorium for knowledge sessions, exhibition halls with leading brands, and networking via public lounges and chat.
This includes 18 hours of live webinars, analysis, and a dynamic virtual platform. Join both brokers and leading traders from around the world to meet and network.
As a participating broker, you will have the opportunity to showcase your brand to a trading community in the thousands.
The TradeON Summitalso provides a unique format to engage directly with traders with actionable educational content and market ideas.
Don't miss a thing at the virtual event that is fully compatible with mobile devices. Attendees will also have direct access to network with industry experts via 1:1 meetings, video & audio calls, and live chats.
FREQUENTLY ASKED QUESTIONS
Do I need to register to TradeON Virtual Summit? – Yes, registration is done by clicking on the buttons "Register Now". Registration will be up soon, please fill in our contact us page and we will email you the link asap.
Is the event mobile-compatible? – Yes, our platform is mobile-responsive.
Who will I be able to chat with?
You will be able to engage with attendees as well as exhibitor representatives in their booth via the chat browser.
Is a webcam required?
No. it is not required in order to participate.
Join the conversation today and learn more about the biggest virtual event of the summer!