OmniForexSignals provide very cheap service for users which trade forex. They indicate their users when is a good time to buy or sell on the forex market. Their signals work at the financial mathematicians solutions after a lot of years of development. They have big trading history, they know every detail of the forex market, so their forex analysis are able to determine when is perfect to BUY and when the analysis show to SELL the main currencies.
Their signals are based across three trading strategies known as intraday, daily and weekly entry. Each signal are is generated for certain major currency pairs. You know that every currency pair can have strong period and large trend, so their analysis delivered when is coming this period. Their signals will indicate you with recommends when to buy, the Get Profit level(target level) and the Stop Loss level.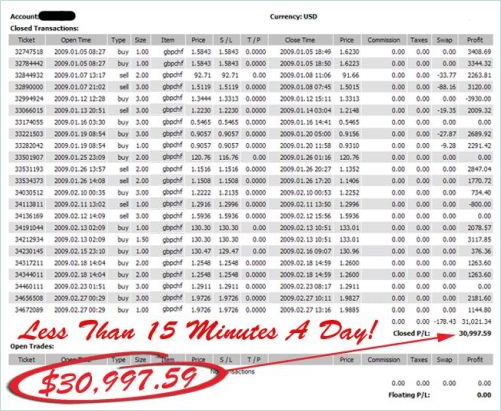 Even if you are not a pro or a forex expert you can still work with them. You can teach yourself with them how to make big money online with forex. It's so simple and so easy! They have a lot of endless successful members from all over the world.
So do you wonder how much money you must invest to use Omniforex? You can get access to the automatically generated OmniForex Signals for The 3-day trial membership period for only 5$. After the trial period, the monthly membership is $99.90. So you will try out how their analysis work and you can decide whether you will use their service in the future or not. So the most important part is that OmniForex will be "Your knowledge" of when to buy or sell. So you must be glad and happy with them, because they said that the simple reason for that is their system works everywhere and for everyone, so you can make a lot of money with them!
Omni Forex Signals has 3 Trading Startegies:
1) Intraday (3-6 closed trades per day)
2) Daily (1 trade per day)
3) Weekly (1 trade per week)