NOTE: Your opinion is very important to us. Use tab "Comments" in top of the page to write your comment/review/feedback, if you have any experience with "FXCharger forex robot !
FXCharger is a Metatrader 4 Expert Advisor designed to trade your account every day whether you are a novice or advanced trader aiming at achieving 600% return annually. FXCharger comes in a regular version and an advanced version. The regular version works only on EURUSD with limited parameter settings while the advanced version trades both EURUSD and AUDUSD and comes with more settings.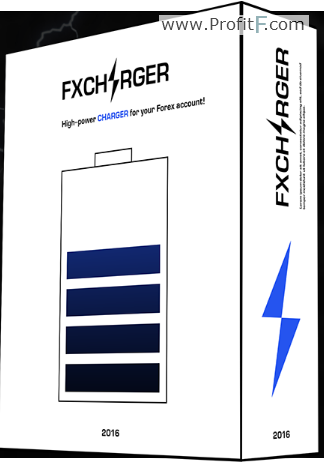 Trading Style – n/a (Not Determined)
Developer – Fx-Builder
Forex pairs – EURUSD, AUDUSD
TF (TimeFrame) – H1
Broker – FXCharger work with MT4 forex broker
Recommended Minimum deposit – $200
Manual: Available after Purchase
Price – The regular version costs $219 while the advanced version costs $259.
5% Discount Coupon code –00355E4AC5
Refund policy – 60 days money back (through avangate payment processor)  

FXCharger LIVE MyFxBook statistic
Real (USD), FXOpen, Technical, Automated, MetaTrader 4
FXCharger EA Regular and Advanced Version Features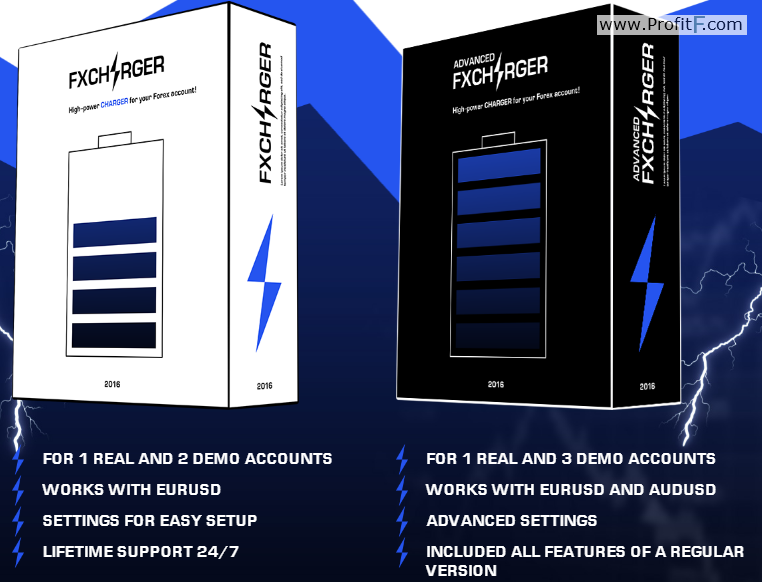 FXCharger EA Performance
Let us look at both the backtest and live performances of FXCharger to understand the EA better.
Backtests
The developer of FXCharger forex robot avails the backtests for the advanced version on both EURUSD and AUDUSD. The backtests are done using two modes; Maximum risk and Normal risk.
Backtests on EURUSD are done for a period of over 3years and seven months starting from the year 2013. The maximum risk mode achieves a total net profit of $6,865,178.9 starting from a $10,000 balance. This translates to a return of over 18000% annually.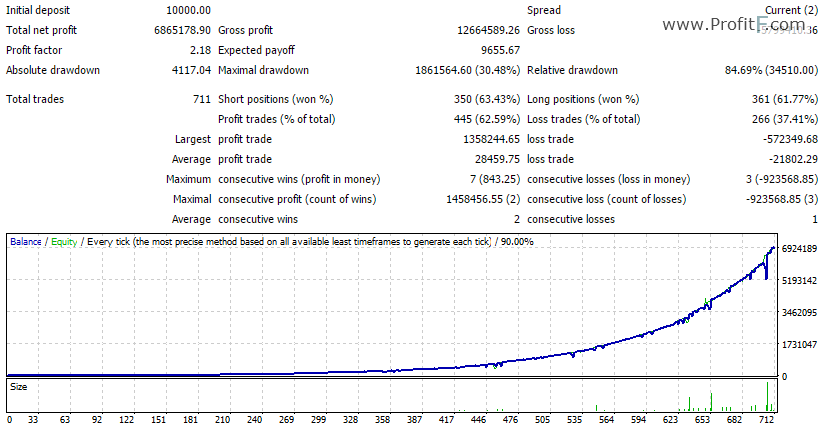 Figure; FXCharger Backtests on EURUSD Maximum Risk Mode
Using the normal risk mode, FXCharger achieves a total net profit of $131,071.36 from a balance of $10,000 which translates to a return of over 350% annually.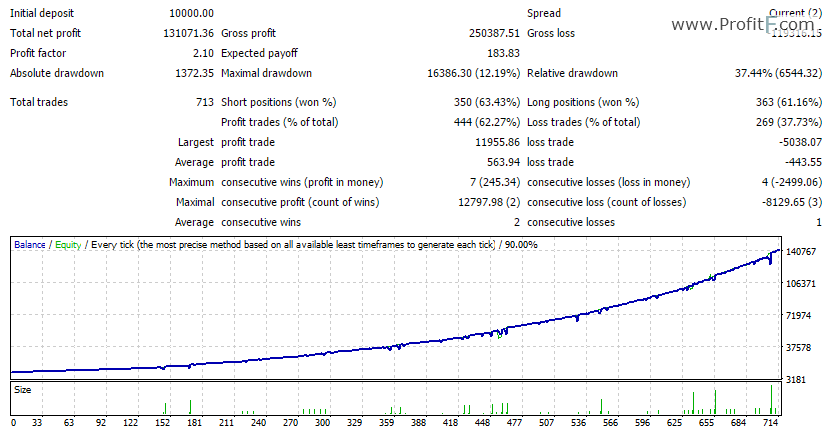 Figure; FXCharger EA EURUSD Backtests using Normal Risk Mode
Although FXCharger is tested using "Every tick model", its backtests quality is only 90% which would bring about differences in performance between the backtests and live performance.

Figure; FXCharger 90% (less than 99%) Modelling Quality on Backtests
A closer look at the backtests also reveals that FXCharger is ECN compatible since it opens trades without the Stoploss and Takeprofit levels and modifies the trades later to place the levels. We can also see that it adjusts its takeprofit and stoploss levels constantly and a trade can even be closed via takeprofit in a loss by the takeprofit being adjusted beyond the entry price.

Figure; FX Charger Expert Advisor ECN Compatibility and Regular Modification of TP and SL Levels
Though the backtests' equity curves seem relatively smooth, there is a martingale-like characteristics which can be observed from the equity curves; the trade volume seems to shoot up every time there is a drawdown as shown below;

Figure; ForexCharger EA Martingale Characteristics
This martingale effect can be made evident by very high levels of drawdown in the backtests up of to 84% which is common in most martingale systems.
FX Charger  Live Performance
Two live account performances verified by myfxbook are provided by the developer; one on EURUSD and the other on AUDUSD. Performance on these two accounts is fully verified by myfxbook as both track record and trading privileges are verified.
Both accounts are real money account with FXOpen Forex broker and they are kept up to date.
The FX Charger AUDUSD account shows a return of 146.32% with a drawdown of 16.97% from March 2016 to September 2016.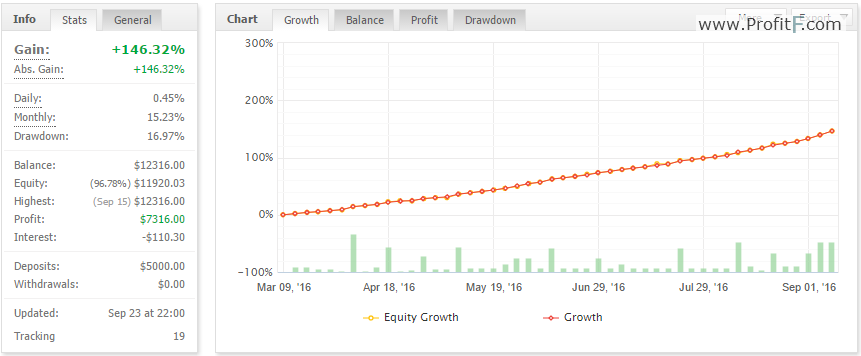 Figure; FXCharger EA AUDUSD Live Account Performance
FXCharger EAs also boasts no down month in this account with all the 7 months under live performance showing a return of more than 8%.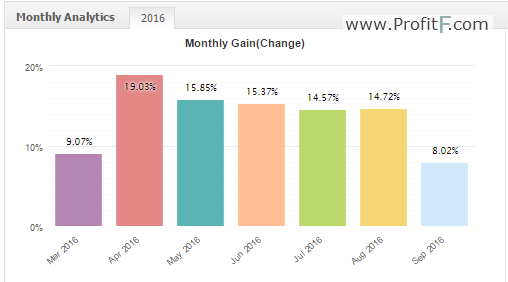 Figure; FXCharger EA AUDUSD Monthly Live Account Performance
FXCharger EA shows even better performance on EURUSD live account trading with a return of 446.51% and a 14.98% drawdown over the same period (March – September 2016).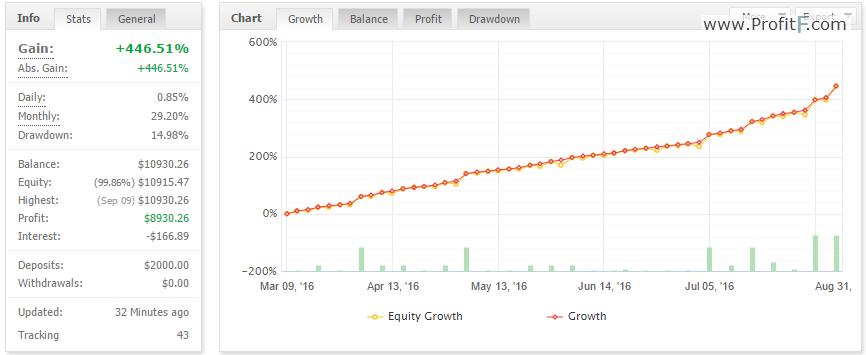 Figure; FX Charger EA EURUSD Live Account Performance
The EURUSD account also shows no down or loosing month with most months showing a return of more than 20%.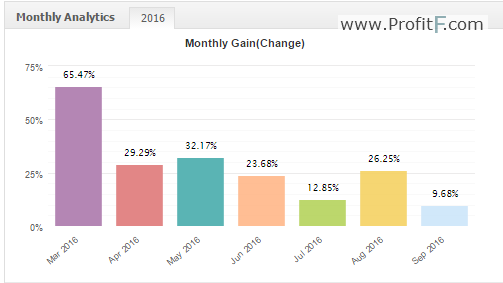 Figure; FXCharger EA EURUSD Monthly Live Account Performance
Below are the performances of both live accounts in summary showing a consistent growth in profit;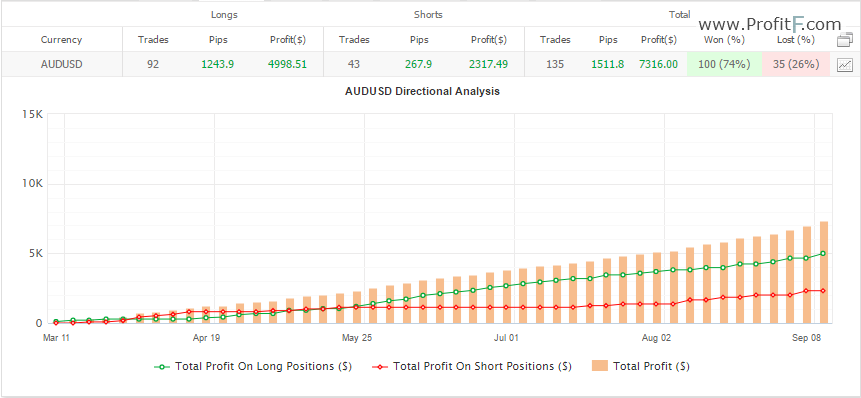 Figure; FXCharger EA AUDUSD Live Performance Summary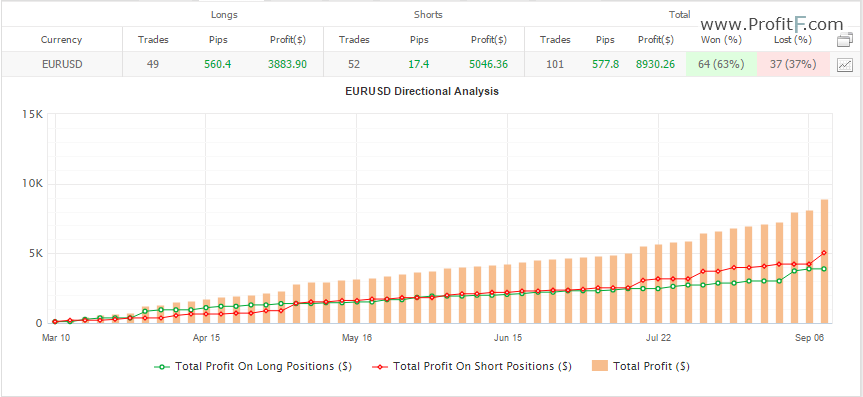 Figure; FXCharger EA EURUSD Live Performance Summary
FXCharger Pros and Cons
Pros
FXCharger EA has a protective Stoploss feature where the user sets his/her risk.
ECN compatibility.
Can be used with any trustworthy broker
Verified live performance via myfxbook
Live performance on myfxbook is up to date
Backtests are available
Two versions are available to choose from
Available to be used on 2 or 3 demo accounts in addition to the live account for the regular and advanced version respectively
30 day money back guarantee
Cons
Conclusion
FXCharger stands out from most EAs by showing a consistent 7 month gain in live performance with no losing month. Though this is a relatively low period; the drawdowns are relatively low at an average 15% for a profit of up to 446%. However, the EA should be monitored closely since it exhibits a martingale money management model which could lead to high drawdowns in future. Purchasing the advanced version will allow the user to create, test and trade using his/her own parameter settings hence more control over the EA.
---
Please post comment/review about FXCharger , if you have any experience with this forexexpert advisor!
FXCharger price = $219, however you can buy it with Discount. ProfitF offers 5% Discount Coupon code – 00355E4AC5