NOTE: Your opinion is very important to us. Use tab "Comments" in top of the page to write your comment/review/feedback, if you have any experience with "Master Scalper EA – Scam !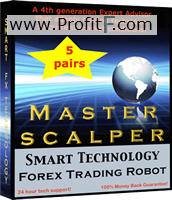 Master scalper EA  – SCAM!!!!
Master Scalper EA is a forex robot specializing in scalping, it is designed by  Smartfxtecnology.com, a company that uses more or less the same robust design principles in many of its products. Namely these principles  allow the robot to sense, measure and evaluate volatility metrics in the markets, as well as factors that determine volatility, as a result these robots can avoid a huge portion of market risk, that is periods where uncertainty is huge and trading is too risky in both directions.
MasterScalper robot works on these Forex  pairs – Eur/Chf, Eur/Gbp, Eur/Aud, Eur/Cad,  Usd/Jpy
Master Scalper wins on average only 6pips, and loses 12 pips on the average losing trade,  which may seem as nonsense, but the probability of winning is around 70% – 75%, that means it can stand to win 3 out of 4 trades, for long periods as long as the entry criteria are met.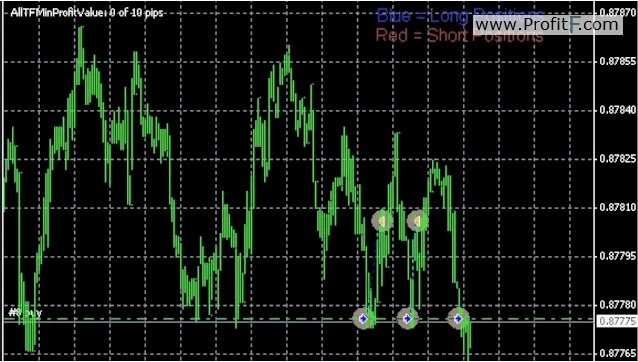 When does Master Scalper EA fail and lose most money? When stops are too tight, Master Scalper sets stops automatically, but it is advised to set it up for more tolerable margins. As any scalper will know the market never quite repeats itself in an exact way, rather it tends to have fluctuating up and down margins, therefore your risk levels should also be different from day to day. Many of the 12 pip losing trades would have easily been winners if the stops were a little more flexible!
The myth of rigid, solid discipline doesn't really apply to the markets, every day is slightly unique, and this is where the automation of scalping robots suffers. If you use tight stops, and trailing stops, the robot will still work, it will do all the work for you, but you can expect to have losing months., and less profitable winning months.
Who is Master Scalper EA for?  
Even though the company claims it can work for any lazy client, and make money automatically, that is not really true. Master Scalper senses volatility in a very efficient way, but it can only be hugely profitable, and work for many hours per day, in the hands of a experienced trader who will look closer into stops, and risk margins. Ideally one would want to use stop levels that are variable from day to day,  but would have to be fixed for that specific entire day, or night. This requires some hard work on the part of the clients, which makes the robot less attractive to buy (less automated), but would make it much more efficient as it can save a trader many hours of trading the markets.