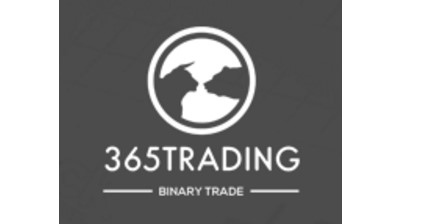 365Trading.com Binary broker offers 100% Welcome First Deposit Bonus for all new clients. This binary options broker give chance to all new clients to start trading binary options with stable account balance, as each trader could grab this huge first deposit bonus and try their trading skills. No matter what is your trading skills, you could start making money with trading of binary options!
365Trading is binary options broker authorized and regulated by the Cyprus Securities Exchange Commission (CySEC) under license no. 181/12. They offer minimum deposit of 100 EUR and 24 hour payouts! They are market leader in offering trade in Binary Options. With them clients could trade 24 hours per day with minimum order amount only 5 EUR. They offer different option types and many trading assets!

See here our Binary Options brokers Rating
"365Trading 100% First Deposit" Review
Link: Receive 100% Deposit Bonus with 365trading
Name: 365Trading 100% First Deposit Bonus
Bonus Available to: All New Clients
Bonus Duration: until December 31, 2017
Bonus size: %100
Maximum amount of bonus: $/€/£ 5000
Withdrawal requirements:  Bonus could be withdrawn only if the total volume of trades =  $20 for every $1 bonus you received
100% First Deposit Bonus 365Trading – How to Apply
You need to register free new account and you should upload verification documents to fully complete your trading account registration. After approval, you must deposit minimum of $/€/£ 100 and after that you should request for the Bonus to receive 100% Deposit bonus in your trading account.
The bonus promotion will not be available in the following countries:
Afghanistan, Algeria, Angola, Bolivia, Boznia and Herzegovina, Brazil, Canada, Cuba, Democratic People's Republic of Korea, Ecuador, Ethiopia, Ghana, Guyana, India, Iran, Iraq, Islamic Republic of Iran, Kenya, Korea, Lao PDR, Malaysia, Myanmar, Nigeria, Pakistan, Panama, Papua New Guinea, Puerto Rico, Sao Tome and Principe, Sri Lanka, Sudan, Syria Arab Republic, Uganda, Tanzania, Thailand, Turkey, United States, Yemen.
100% First Deposit Bonus 365Trading – Terms and Conditions
This promotion is valid only one per client, as the bonus amount could not exceed $/€/£ 5,000. The bonus amount could be withdrawn, if the minimum trading volume requirement, equivalent to 20 times the value of your bonus amount. For example, if you received a bonus of $500 you must generate total volume of $10,000 before you can do withdraw of your bonus. There is inactivity fee, as if your account is inactive for more than 180 days, the Company will charge fee of $20. The promotion could be changed at any time.
Get 365trading 100% First Deposit Bonus