The European brokerage Binomo ( Review / Website ), as an extension of its vigorous activity and client-oriented policies, is offering its clients two new products – mobile trading platforms for devices on the iOS and Android operating systems. This has provided the company's clients with almost limitless possibilities on the binary options market. The topic of our material will be an overview of the basic technical parameters of these trading terminals, where we will assess the services and tools, as well as the functionality and effectiveness of private investors on the binary market in a mobile trading mode.
Overview of Binomo Mobile Platform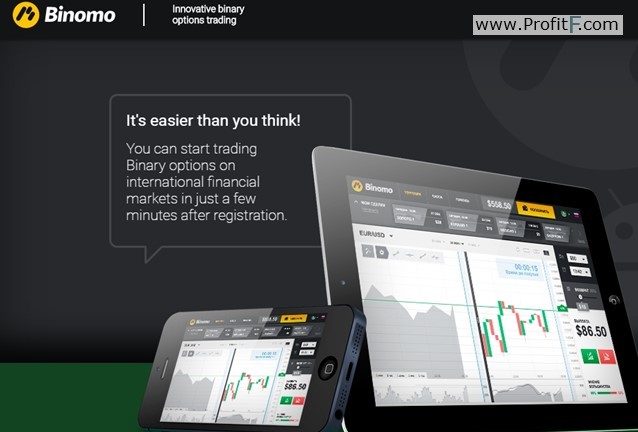 Binomo Mobile – Technical and ancillary trading services
So, given the similarities of the interfaces and sets of technical services for the Binomo platforms for Android and iOS, we will analyze the available services collectively. These mobile applications for binary trading provide the following list of technical and ancillary trading services:
The widest possible quote chart format, which is useful for market analysis
A customizable format of trading quotes
Two types of trading bets – turbo and classic binary options
A set of 80 underlying assets
Thetrader'strading history
The ability to study the history of the market
Non-stop bet registration mode
Order processing speedof 1.7 ms
An indicator of statistical analysis
Technical functionality for marking the level of trading bets open on the market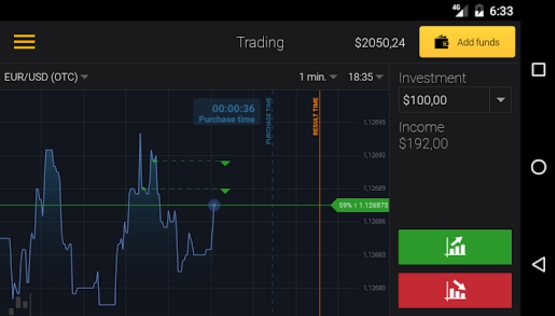 In addition, clients with the mobile trading application can access specialized sections of the broker's site that offer analytical, training, and ancillary informational materials, as well as the personal details of the trader's trading account: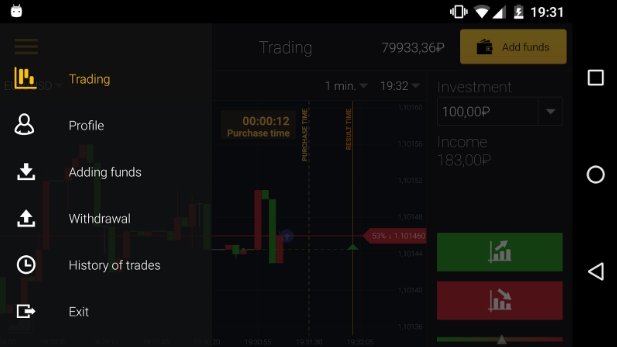 When analyzing these mobile platforms developed by the Binomo broker, it is worth noting the user-friendly and simple format of registering trading accounts, which involves simply filling out a form. In this way, the broker has made it much easier for private investors to access the financial markets and a progressive tool for trading options – the binary option. Note also that if the client has an operating account, they will not need to sign up for a separate account on the mobile application. You simply enter your credentials from the existing account and you can start working in any location with internet access: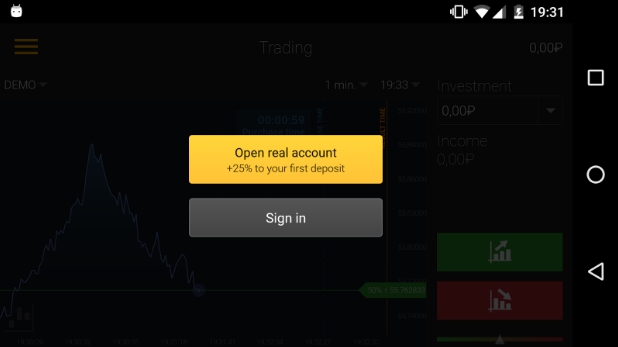 The operating and technical capabilities of the Binomo broker's mobile terminals, regardless of the type of operating system, offer the best possible trading conditions and settings that will allow you to professionally carry out financial operations on the binary market. As proof, we can look at the statistics from traders who have been effectively cooperating with this company and using its high-quality, innovative trading services. So, traders have reported consistently high trading results, which, on average, amount to more than 3,000% over a year. Such indicators of trading liquidity are the key proof of the effectiveness of this company's services, including its mobile platforms.
Binomo Mobile – Download: