The Chaikin Oscillator indicator was developed by Marc Chaikin and is used to measure the money flow. It works on the principle of measuring price action to the smart money flow in and out of the security and is estimated to be a better indicator at picking the market tops and bottoms as well as intermediary price cycles from peak to trough. In Chaikin's original work, it was recommended that the Chaikin Oscillator be used with a 21 day moving average envelope to determine the overbought and oversold market conditions.
The Chaikin Oscillator can be of significance when price reaches a new high or a low. Because there are no fixed ranges for the Chaikin Oscillator, it simply turns lower. Therefore when the Chaikin oscillator moves in the direction of the trend it is considered to be more reliable.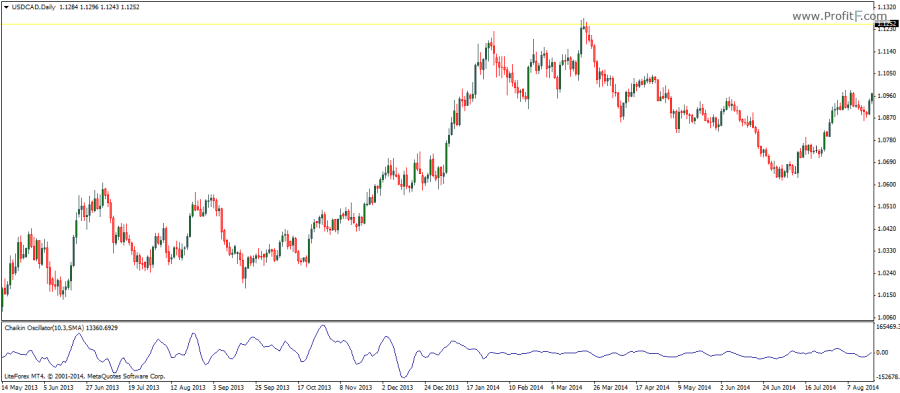 The Chaikin oscillator is calculated by subtracting a 10 period exponential moving average from the 3 period exponential moving average of the accumulation/distribution line. The settings can be changed allowing for more flexibility for the trader along with the option to change the moving average calculation between simple or exponential. As with most oscillators, the Chaikin oscillator too can be used for divergence trading in strongly trending markets.
Download Chaikin Oscillator indicator