The Market facilitation index indicator (MFI) is used to measure the price change for each tick. With the MFI the absolute values do not translate to anything meaningful as only the changes in indicator makes sense. The MFI indicator is calculated as the Range multiplied by the difference between the high and low prices divided by volume.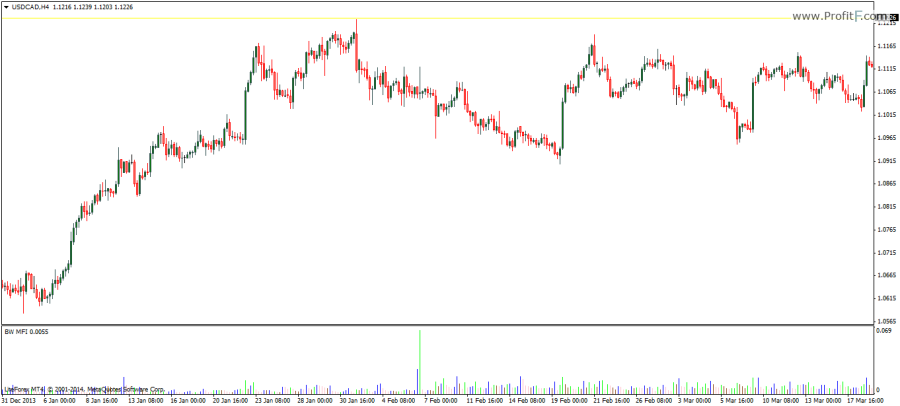 Bill Williams defined some strict criteria with the MFI indicator.
When the MFI increases and volume increases it means that either, there are more buyers and sellers entering the market with new members opening trades in the direction of the price bar.
When the MFI falls and volume falls, it means that the market participants are not interested
The MFI increases but volume falls, it means that the market is not supported by the volume and the change in price is due to the dealers and brokers speculating (running up the prices).
The MFI falls on increasing volume means that there is a battle between the bulls and bears in the markets but the price doesn't change much because despite the number of market participants there is no clear winner. This set up usually signifies that eventually there will be one winner with the price bar breaking out in that direction and determines the continuation or a change of trend.
Download Market facilitation index indicator