Subscribe to updates (PA analysis by Shehab) via email – It's FREE 😉
There are a lot of major levels around at the moment at this daily chart of the EURCAD is a prime example of one such level. If you look at my daily chart below you will see that the Round Number of 1.3800 is a super important level on this chart that has acted a major price flip.
You will also noticed that this is a real 'level' or 'zone' and not a straight line with price not touching it perfectly to the pip, but more hovering around it and still respecting it.
A really great example of how a price can make a false break on an intraday chart and get the whole market going the wrong way, but give price action traders the inside running is on the 4 hour chart. As my 4 hour chart shows below; price made a very solid 2 bar reversal false break with a clear FB of the daily support. This would have got all the breakout traders going short right before all their stops got taken out with the snap back higher.
DAILY CHART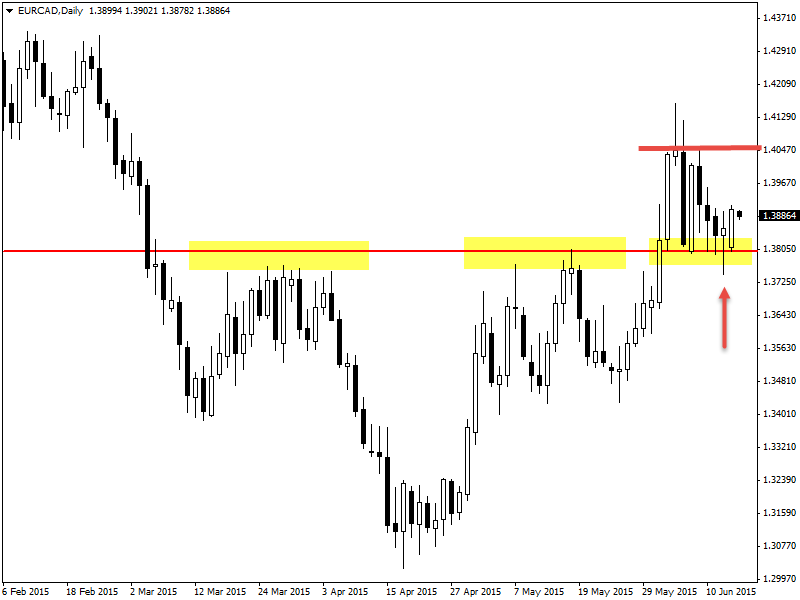 4 HOUR CHART