FREE – Subscribe to this Forex analysis via Email
USDJPY trading plan.
USD weakness has sent that pair brutally down, but it is going close to a very strong support area, where bounces have been equally brutal. Above 100, cautiously buy dips. Avoid selling that pair, except for a strong signal between 55 daily SMA and 100 daily SMA.
July ends with a long legged bearish indecision candle, right above a support zone between 102 and 100. As that candle is bearish, it means USDJPY is probably not over with retesting that support zone, but as long as it holds, I will rather look for buying signals near it.
USDJPY MONTHLY CHART.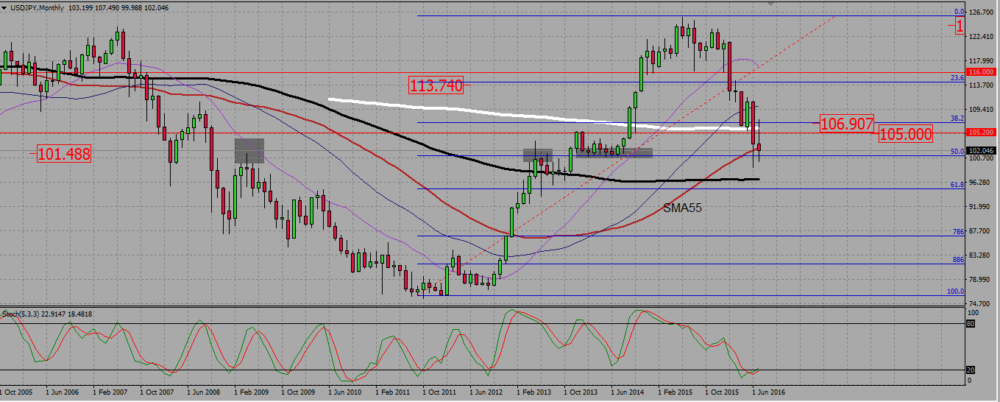 The weekly chart shows us a brutal rejection of the 200 SMA resistance near 105. The pair should keep going down, but as it already very close to the support zone between 102 and 100, there is no point in selling it just above a support. In order to sell it, we need to see a pull back, or the 100 level being broken down and retested.
USDJPY WEEKLY CHART.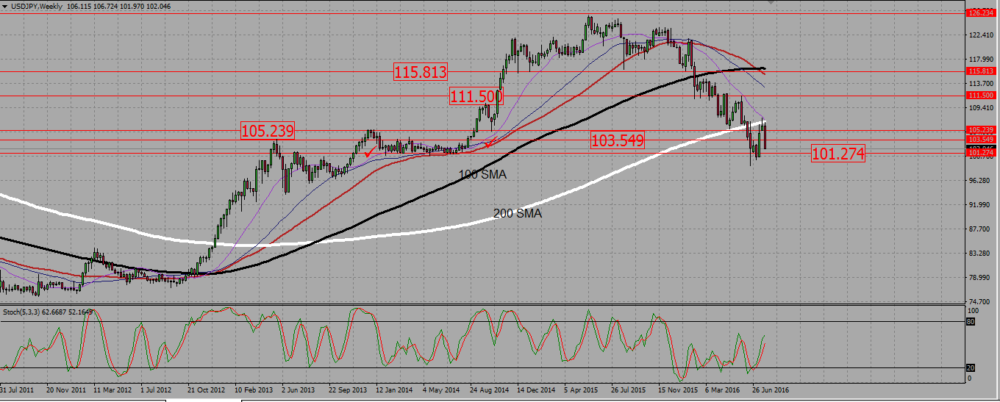 The daily chart is a clear downtrend. While nothing happened during most of the week, there was a brutal bearish candle on Friday. But and as I explained with the weekly chart,  this is not the place to enter a short trade.
On this chart the pair seems to rally to points between the 55 and 100 SMA before going down again. A selling signal between those two SMAs would be something to consider.
USDJPY DAILY CHART.