Subscribe to updates (PA analysis by Shehab) via email – It's FREE 😉
USDSGD is at a major resistance that is absolutely crucial for where price moves in this market over the coming days and weeks. This level has been a hugely important price flip in this pair in recent times, with as my chart daily is marked below it has acted as both a major support and also resistance.
After forming a very large BEEB on the daily chart, price smashed lower and closed below the daily support level. This often happens with these major levels and is a great sign. Quite often we will see price hovering above or below a level and then BANG, a huge BUEB or BEEB will smash through the level and close really strongly through the level.
These are the levels we want to be then watching for the really quick retrace setups on our intraday charts for both price action quick re-tests, but also for our touch trades because these are the levels that show a really strong change in order flow momentum.
Daily Chart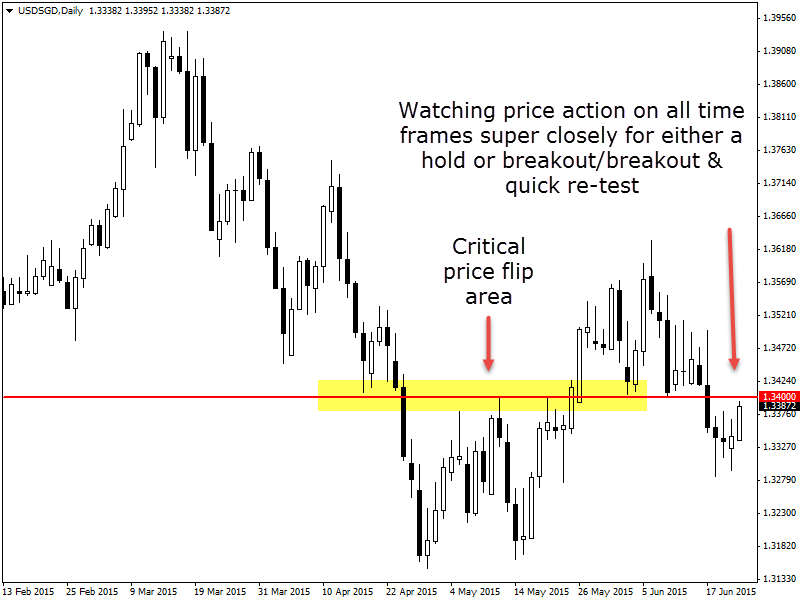 4 Hour Chart