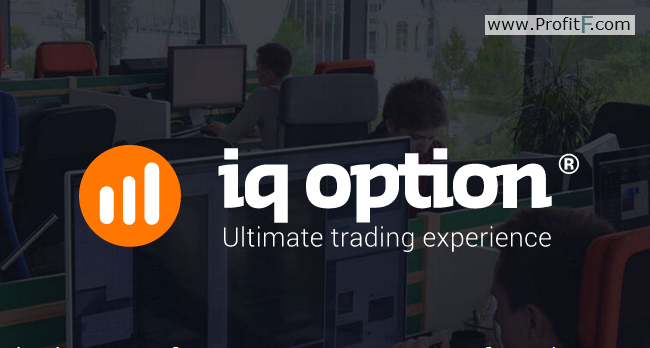 Please introduce yourself. What is your education, what are your hobbies?
How long have you been working here?
A few words I would use to describe myself with are friendly, helpful, reliable and trustworthy. I am a very determined and highly motivated person. I am quite easy – going to work with. Above all, I would say I am a positive and enthusiastic person and I relish a challenge. After I finished my education I discovered a passion for wine so I followed a few courses in sommelier and wine service. From this brief passion of mine my palette and taste buds got stimulated and enhanced. This led to discovering one of my greatest talents cooking! When I have time off and away from the office, I love travelling to new destinations, enjoying the beauty of our planet.
I started working in IQ Option Group at the end of May 2016 and I hope I have a long future with this great company.
What sort of work do you do? Who do you call, and what does your workday consists of?
As a VIP account manager my job is to assist my traders with getting familiar with all the features and functions available on our platform, to help them improve their trading knowledge and results. Every morning after greeting my colleagues I first check my call-back requests, then I reply to my emails and I will welcome some new traders to our platform. Throughout the day I am checking for any market information and news that I may be able to provide my traders with. There is always something new on our platform and in the news so there is always something that needs to be done.
IQ Option is developing and growing so rapidly. Can you tell us about what's new on the platform?
Some of the latest developments on our platform are:
The buyback option, upon many requests we have delivered this service. This gives you the option to sell a trade before its expiration time, either to take a profit or to salvage part of the initial investment. New assets are always added to our platform, also every month there are 4 to 6 tournaments for traders to participate in. There is always something new, unique and exciting going on at IQ Option, WATCH THIS SPACE!
What are the tournaments?
Speaking about tournaments, a personal favourite of mine, it is a competition between our traders. Using a fictional balance all participants start with the same amount with the single target to increase that balance as much as possible until the predetermined end. At that point the top 30 finishers will share the pool prize with the winner taking the highest amount leading down to the 30th place.
Why are traders sometimes not able to purchase an option? What are the reasons for it?
Sometimes traders mention that they cannot place a trade. In many cases this is down to the exposure limits of the chosen asset. Exposure is visible on our platform. It signifies the available amount for a call or put option. Based on the amount of trades placed on the most popular assets every month we increase the exposure limits of those assets based on popular demand.
Read our Review of IQ Option>>
Open account with IQ Option >>
General Risk Warning:
The financial products offered by the company carry a high level of risk and can result in the loss of all your funds. You should never invest money that you cannot afford to lose;