Press Release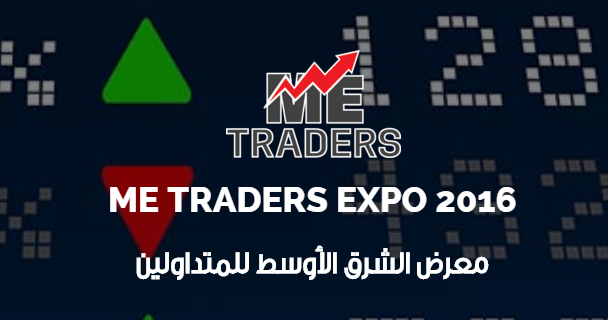 Event: Middle East Traders Expo  (metraders.com)
Date: 11-12 April 2016
Location: Radisson Blu Hotel, Kuwait
ME Traders Expo 2016 – Registration is now open!
ProMedia International organize the Middle East Traders Expo. The event will take place on the 11 & 12 April 2016 at the Radisson Blu Hotel. The exhibition will host around 40 international well known trading companies. Additionally, the opening of the exhibition will be hosting ministers and decision makers in the field of traders and will attract significant number of visitors from all over the world.
Middle East Traders Expo – Who should attend?
• Financial corporations
• Brokers and dealers
• Financial data providers
• Security system providers
• Financial consultancy firms
• Investment banks
• Software system providers and vendors
• Venture capital firms
• Charting technique organizations
• Capital market leaders
• Equity managers
• Private equity
• Company owners
• Investment institutions
• Accountants
Traders from across the globe will be attending this Expo which, like in previous year, has proven to be an excellent opportunity to meet and mingle with brokers and trading peers in the Forex industry. Participants will have the opportunity to meet representatives from international brokerage and investment funds and enhance their business networking by meeting face to face with industry leaders, attending training sessions with high caliber speakers and analysts and receiving exclusive insights into financial opportunities
The ME Traders Expo is the educational platform for traders and investors who want to sharpen their trading knowledge techniques and strategies. The 5th ME Traders Expo is open to the public, with a particular interest in investing, trading or launching a new business in finance and investments Sectors. The event brings together under one roof around 40 international exhibitors & sponsors who will showcase their latest products and services to meet around 300 visitors who will explore unrivaled opportunities.
ME Traders Expo is a focused market exhibition that addresses how this market is enhancing profitability and providing integrated solutions in today`s financial economy.
For details you can visit metraders.com
METradersExpo Contacts:
Johnsy Philip
Email:  johnsy@promediakw.com
Asst. Marketing Manager
Tel. +965 22462212 – Ext. 108
Mob. + 965 97525756
Fax. +965 22462214
ME Traders Expo 2016 on GOOGLE MAP