As one of the phenomena taking place in the financial world, binary options trading has become one of the most popular choices of different investors and traders around the globe. It is quite logical to ask what do they actually represent. Well, a simple binary option is generally a kind of option in which the payoff is structured to be a set amount of compensation if the option expires in the money, or absolutely nothing at all if the option expires out of the money respectively. As the matter of fact, the success of a binary option is based on yes-no proposition, that is why the name of such option is "binary". We should also admit that a binary option exercises automatically, and this implies that the option holder does not actually have the choice to buy or sell the underlying asset.
Well, if you ever dreamt of a decent way of analyzing financial data by providing an actual ground to compare and copy trades, strategies and techniques – then social trading is definitely your choice. It enables traders to trade online with the assistance of others. Therefore, traders can interact with others, watch others take various trades and so on.
Hence, we would like to present you our article, which will explain all the aspects of Binary options Social trading.
In fact, social trading with binary options encompasses a variety of forms, among them are – signals, tips, copy trading and social trading itself. While copy trading is simple copying, social trading is copying at a higher and more advanced level. What this means is that it includes forums, blogs, profiles, brokers, signal services, and also copy platforms. Moreover, the practice of copying started with spot forex but has actually existed since the very beginning of trading. Mainly, it occurs anytime one traders asks another one a question or gets insight from a larger group or follows in the footsteps of another more proficient trader. To tell the truth, your trading can improve when you bring together the diverse aspects of binary options social trading and the assemble them into a fully functioning network for making profits accordingly. Thus, it is important to understand all the facets of social trading and its platforms.
Binary options Social trading: Copy Trading
Indeed, when we talk about the meaning of copy trading, the truth lies within the word "copy". Well, this is a practice of copying other traders. There are some platforms, which enable you to copy another trader and mirror his success. In addition, when you choose a trader from the leader board each trade this person makes is made into your account accordingly. Moreover, there are usually controls accessible to manage your account so you are not blindly following but not much than this. Frankly, copying is magnificent for those who would like to enrich their knowledge and experience of trading without any hassle and fuss.
Binary Options Social trading: Platforms
Well, one of the most popular features introduced on Forex and other trading platforms recently is social trading networks. Probably on of the most popular ones is E-Toro. As we have specified above, with social trading you can not only follow the world's best traders but also automatically copy their trades into your trading system. We should also mention that in early 2014 the SpotOption binary platform came out with the first BO social trading platform. Being the leader among platform providers, SpotOption frequently leads the way with the latest binary options trading innovations and improvements. There is no doubt that soon the majority of options brands will follow the example and start offering social trading to their traders.
Binary Options Social trading: SpotFollow or iFollow
To begin with, SpotOption (read review about this paltformon our website >) is indisputably the most popular BO trading platform with more than 200 white label brands utilizing their software. They always have new ideas to implement in life.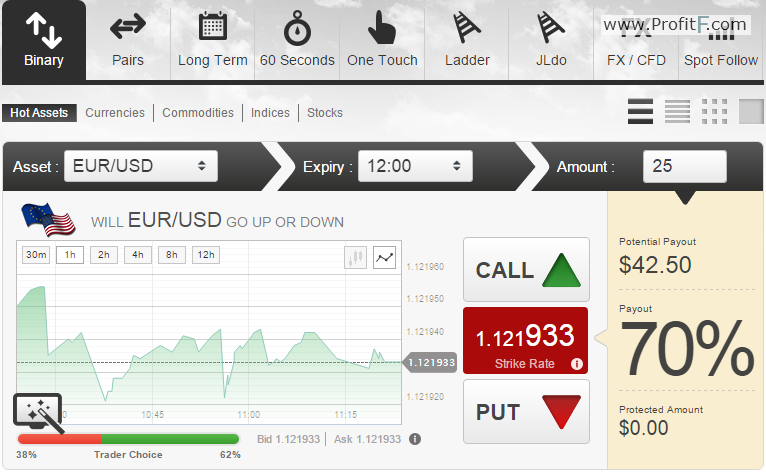 More than one year ago, SpotOption announced that they had finished the development of the first binary options social trading platform named SpotFollow. It is also known that the feature has been then renamed iFollow. To prove its worthiness, Finpari, who is one of the first binary options brokers, has installed iFollow.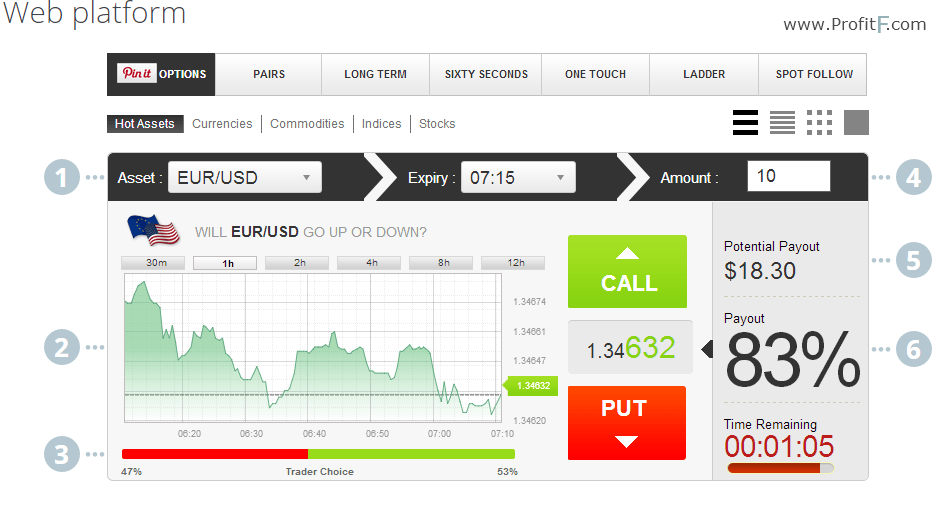 As the matter of fact, the iFollow options platform permits you to follow any number of the best binary options traders. You can decide to choose a mix of trading assets or specific assets. Furthermore, the traders' actual performance just as well as number of followers is displayed. Additionally, you can select the investment amount per trade and also the overall investment amount.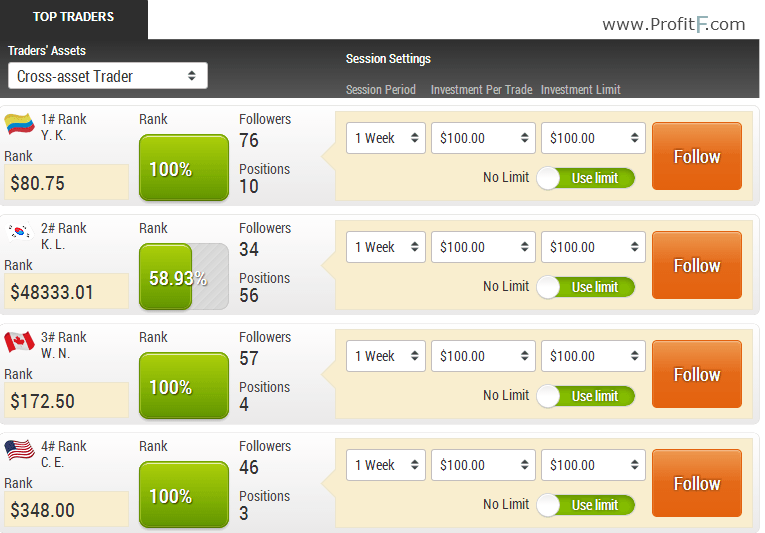 As soon as you select the traders you wish to follow their trades are automatically copied directly into your trading platform. Thereby, your trading results respond the results of the best binary options traders.
SpotOption is not the only warrior on battlefield. If you aspire to find the one of the most innovative approaches to trading, then this new brokers deserves your attention.
Well, CopyOp is specialized in social trading that allows traders to keep track of and exploit the trading practices of leading traders around the globe for their personal benefit. In fact, CopyOp offers its BO traders the ability to observe how proficient traders operate and then simply copy their successful trades.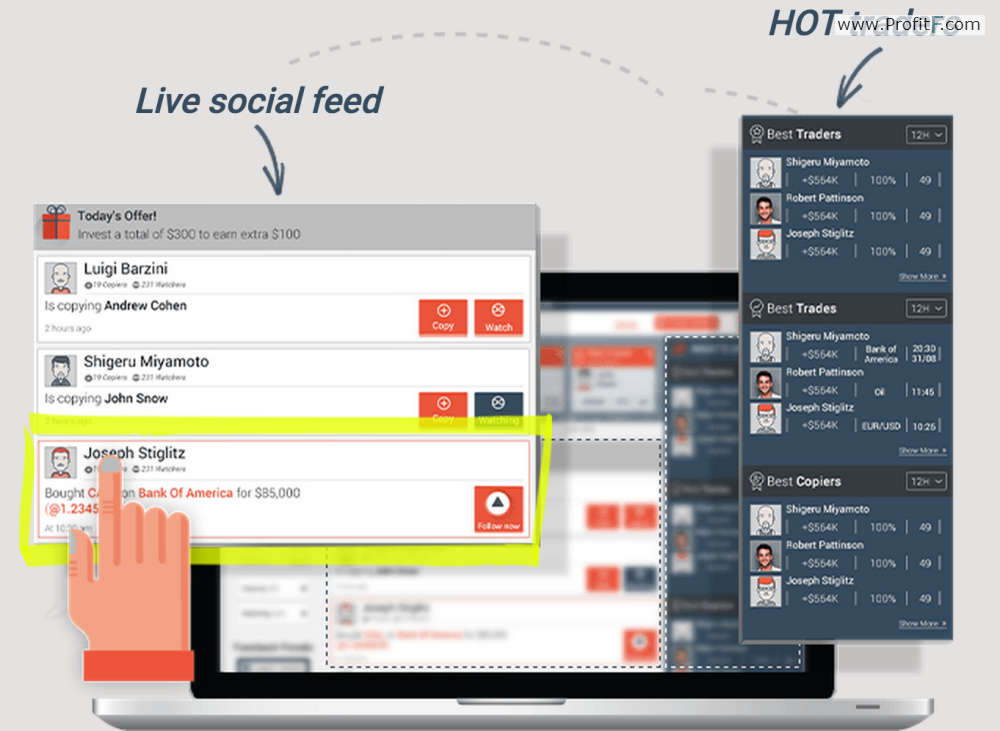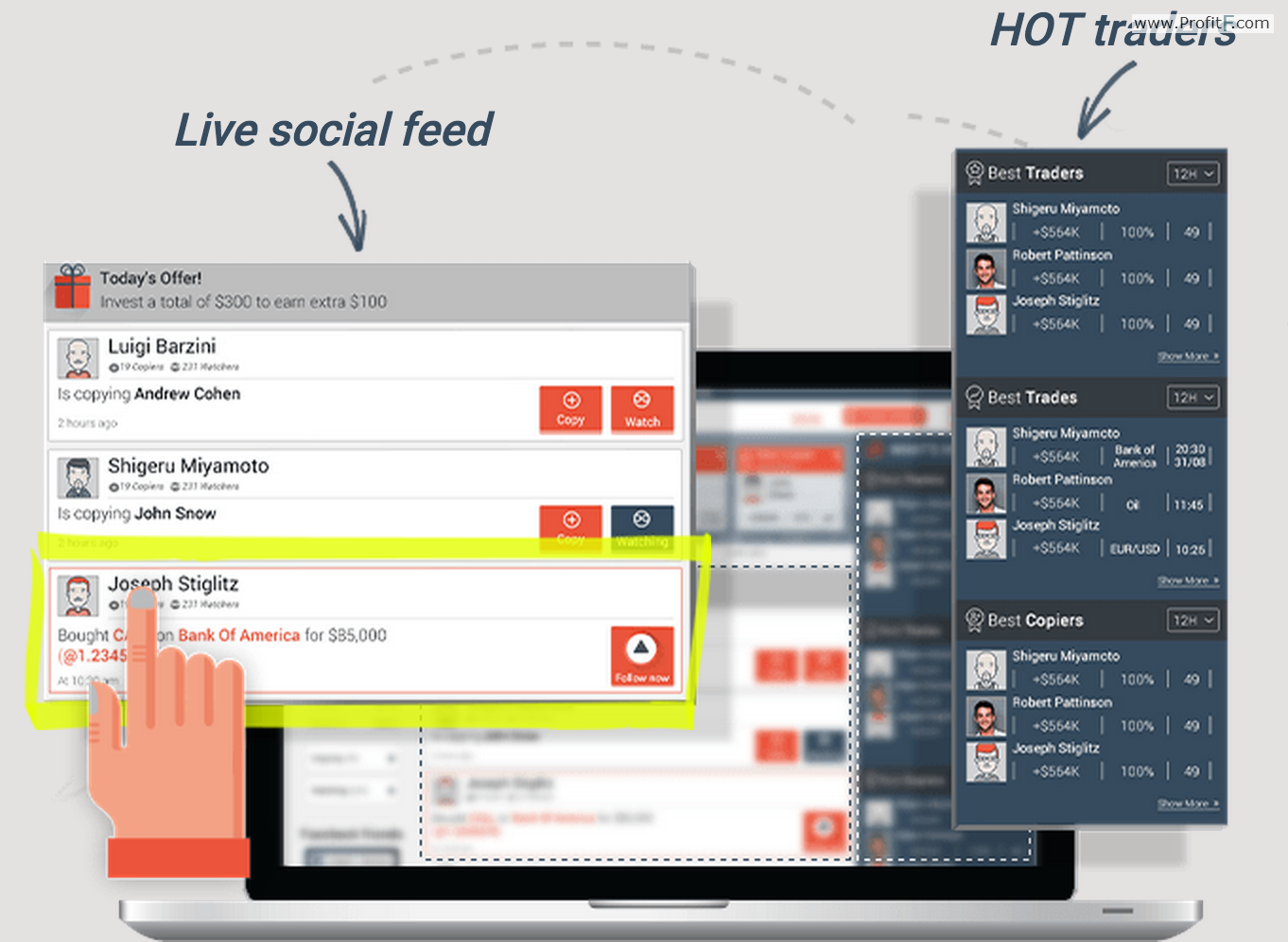 To our mind, the site is designed exceptionally with an outstanding and intuitive interface, enabling novices to get a handle on binary options social trading. CopyOp platform is also available on your mobile devices, not merely impressing all us online.
You can definitely learn trading options very quickly with this platform.
Conclusion
Well, as you can see, binary options social trading can be superb if your aspiration is to acquire experience in trading BO by following pro traders and see how they do their job. Social trading is growing in popularity daily, being introduced with many binary brands alongside with the veterans like SpotOption.
You can find Best Binary broker in our BOB Rating (with advanced search filter)