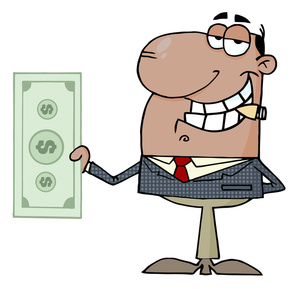 More and more traders often end up complaining when they request a withdrawal and the forex broker refuses to pay the trader. If you have been a victim of such scams, or if you are unsure what is the right way to fund your trading account then read this article which will help you to avoid making costly mistakes that could literally cost you your money.
F

orex Broker Funding Methods
In a bid to attract traders of all kinds, forex brokers now-a-days offer a wide choice of payment methods which include both deposit and withdrawal methods. They are mainly categorized into the following different payment methods.
Offline payments
Offline payment methods involve traditional means of funding your account which includes:
Bank WIRE

Check

Western Union

Local deposit
These methods are best used when you want to trade huge amount of money to fund your trading account. However, before you transfer a large amount of trading capital make sure that you know the broker well enough and that they have earned your trust. Payment via Bank WIRE and other methods listed are more expensive and take at least 5 days or more. There are additional fees such as bank transaction fees as well as currency exchange services fees that are levied when you make a payment.
The disadvantage with using the above methods is that if you sniff a scam, it would be hard to get your money back. The bank at best will only provide you with the payment proof which is the only thing you will have as proof of payment.
eWallet payments
eWallet payments are growing in popularity now a days due to their relative ease of use, lower transaction costs and faster processing times. In fact most forex brokers offer instant deposits and withdrawals via eWallets. Some of the well used eWallet funding methods include:
Paypal

Moneybookers/Skrill

Neteller

CashU

Webmoney
Using a eWallet payment is often better than using any other funding methods. Reputable eWallet service providers such as Paypal and Skrill offer you the 'protection' meaning that in the event you want a refund of your deposit because the forex broker is not paying you, your eWallet can help by intervening between the merchant (the forex broker) and the customer (you, the trader). eWallets are also popular as most forex brokers offer special bonuses when you deposit using any of the eWallet methods mentioned above.
Credit/Debit cards
Funding your trading account using Credit or Debit cards is also another popular way for traders who want to deposit instantly. However, the amount you can deposit will depend on the limits enforced by your bank, so traders need to check this first. Secondly, in the event that you want to request a refund because the forex broker is a scam, you can simply chargeback. However, there are costs involved including having to explain to your bank manager on the transaction. Note that by requesting a chargeback it does not guarantee you your money back, therefore traders need to be extra cautious when funding their accounts with Credit or Debit cards. There is also the risk that the forex broker you use could save your credit card data, which if falls into the wrong hands can create a lot of trouble for you.
What is the best way to fund your trading account?
From the above three main methods, without a doubt using eWallet payments are the best option for the following reasons:
Cheaper transaction costs: Most forex brokers do not charge any fee. In other words, the transaction costs when you make a deposit are covered by the forex broker. Also any withdrawals you request also carry a smaller transaction fee than other methods
Safe to use: Using eWallets can help to safeguard your money. It is easy to request or dispute your transaction if you genuinely find that the forex broker has scammed you. eWallets are known to arbitrate on your behalf and the service comes at no extra cost
Quick processing times: Depositing (and withdrawals) is usually faster when requested via eWallets as it is almost instant in most cases. The best part is that you can actually link your credit or debit card or even your bank account to your eWallet and use it.