SwipeStox – Simple, Safe &Social
SwipeStox (website) is a simple, safe and sociable way to enjoy financial trading, either as a beginner or an experienced lead trader looking to develop an empire. Using the handy social trading app's intuitive swipe right or left feature, users can browse the transactions of experienced traders and decide whether to copy them or keep searching for something else. Traders enjoy the security of collective wisdom from this completely free-to-use platform. Leaders earn a bonus every time their trade is copied, making their trading game even more lucrative.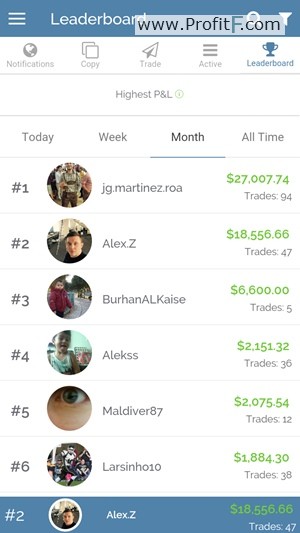 Social trading app
There are a whole host of unique advantages to SwipeStox as a trading platform, including the ability to copy a single trade, as opposed to the entire portfolio of another user. This option gives traders the opportunity to be extremely selective about the trades they make, compiling a truly custom portfolio of their own, while being inspired by other traders' expertise.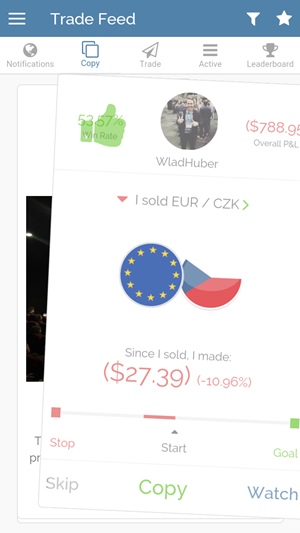 Additionally, before copying any trade, users can see risk statistics and adjust their individual risk settings to ensure they are totally comfortable with the trade, as the financial risk will be safely capped within their chosen limits. And it's no wonder SwipeStox is a Finovate-Europe 2016 Best of Show Winner.
"…  SwipeStox for its mobile social trading app that allows anyone to trade forex, market indicies, and CFDs by copying single trades…."
It's indispensable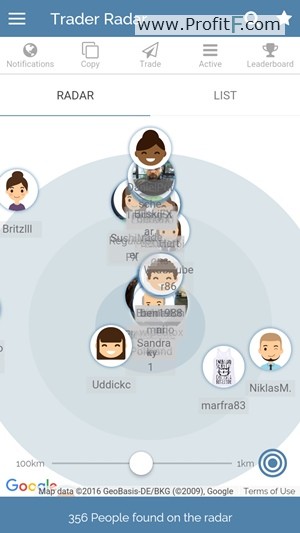 Investing money in stocks or speculating on Foreign Exchange markets can be a real thrill, and yield enormous profits. But like any other adventurous pursuit, there is risk involved. Most people wouldn't throw on a set of skis at the top of Ben Nevis and hurtle down without any training, and yet with the right guidance and safety equipment, that skier could have the experience of a lifetime. It's the same with trading. SwipeStox provides training, guidance, and security through adjustable limits to ensure traders can make the absolute best of their investments, and have great fun in the process.
Getting trade-ready
The site includes a comprehensive 'boot camp' to walk users through the ins and outs of social trading. Dozens of video tutorials, blogs and Q&As help even the newest of newcomers to go from completely green to green in the wallet. There are even quizzes to help novices boost their confidence with the key concepts.
SwipeStox Demo-mode
This is where it gets really brilliant. A month of lessons on the dry slopes will definitely build a skier's skills, but will it help their nerves when they teeter at the precipice of the mountain? Wouldn't it be great if they could wear a virtual reality headset and practise "on the mountain" as much as they liked, in absolute safety, while they get used to the ridges and bumps?
SwipeStox have got it covered. Demo mode allows traders to play with $5000 of virtual cash, investing it in exactly the same way, through the same interface, for as long as it takes to feel confident in moving onto real money trades.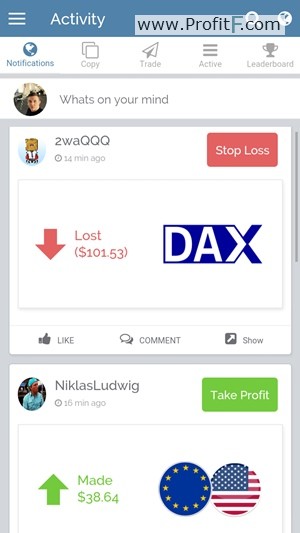 Seeking inspiration
What else can that skier do to become master of the slopes? They should probably get some tricks of the trade from the best in the business. SwipeStox gives users this privilege, connecting traders on the social platform and allowing them to not just copy trades and financial decisions, but to engage in conversations about how and why people are making these decisions. Traders can use the map feature to build a local network, as well as reaching out globally. It's a real community, right at your fingertips.
Safety first
So it's nearly time for the jump, but what about the all important protective clothing and safety helmet? SwipeStox protects traders' funds by working with huge international banks. They are EU regulated, and user data is protected securely.
The nitty gritty
SwipeStox is a hub of brokers and traders working with Forex (Foreign Exchange or FX), Indices (stocks), and CFDs (contract for difference). The individual brokers set their own minimum deposit, which is typically around $100.
Users can connect their broker accounts or open an new account with the biggest forex brokers worldwide. Swipestox brokers lobby has following (and still growing) list of brokers as their partners:
FXCM:A US-based broker – the third biggest broker in the world, offer CFDs, as well as direct market access for Forex traders.
Australian FP Markets (CFDs, Forex) has won numerous awards for customer service and satisfaction.
Continental FX, based in Chile, has achieved a positive track record in Forex and CFD trades, thanks to their clear, clean ethos.
Admiral Markets is an industry giant with more than 15 years on the web, working with CFDs, Forex and metals trading.
One Financial Markets was established in London and has received a plethora of awards. They also offer services for Muslims who wish to use interest-free services.
Making good choices
When choosing leaders to copy, users can make decisions based on the valuable data provided by SwipeStox. Considering the trader's past accuracy, profit, and overall ranking on the leaderboard will help a user to decide whether to swipe left or right for that trade. And leaders have a strong incentive to make good trades, because with the copy bonuses available, top leaders can earn an extra $10,000 a month on top of their trade profits!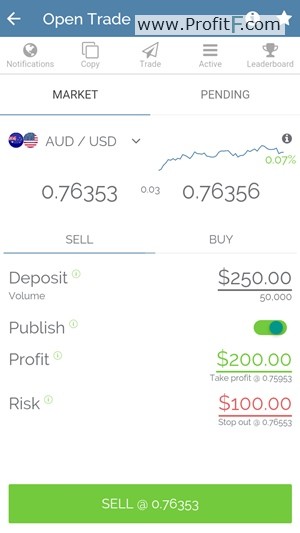 The ethos
SwipeStox was founded in Germany by a group of finance enthusiasts. Their aim was to make it as simple and efficient as humanly possible to get into trading, and shake off some of the technical jargon and complicated processes which can shut people out of this exciting world. By doing so, they have created a user-friendly, welcoming and transparent network which reaches to every corner of the globe.
The last word
Using SwipeStox is so simple, and their unique features create a reassuring safety net for any new or experienced trader. The community support and interactions add an extra dimension of fun to trading, and the ease of the app is a serious asset. Demo mode, especially, should give any wannabe trader the confidence to buckle up their ski boots and enjoy the breeze as they coarse through the mountainous terrain of trading.