In this article we will review the company and the trading conditions offered to clients from Turkey.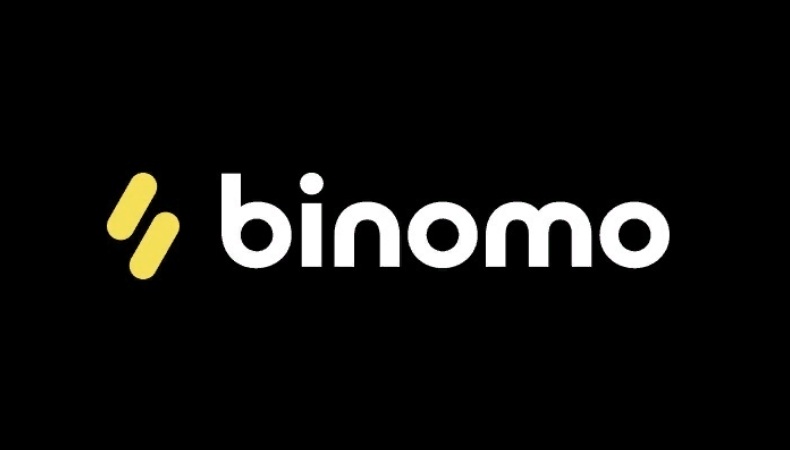 Binomo in Turkey
— trading – short-term 1-60 minute "Up/Down" contracts, profitability of up to 87%, 50 assets;
— terminal – technical and fundamental analysis, multi-mode, simple and functional interface;
— finances – about 10 ways to credit your account, quick payments without delays on different systems;
— training – a demo account, a glossary of terms, frequently asked questions from beginners, video tutorials and private tutoring under the guidance of a personal manager.
— tournaments – regularly held trader competitions with prize funds of $300 to $50,000, or more.
Trading platform Binomo – Turkey
The Binomo web terminal has the full functionality needed for trading. The basic range of tools for technical analysis is offered. There are 14 popular indicators of various types: trend, oscillators, and those from Bill Williams. There are also chart drawing tools. You can adjust the time frame (from 1 second to 5 minutes) and there is scrolling and scaling functionality.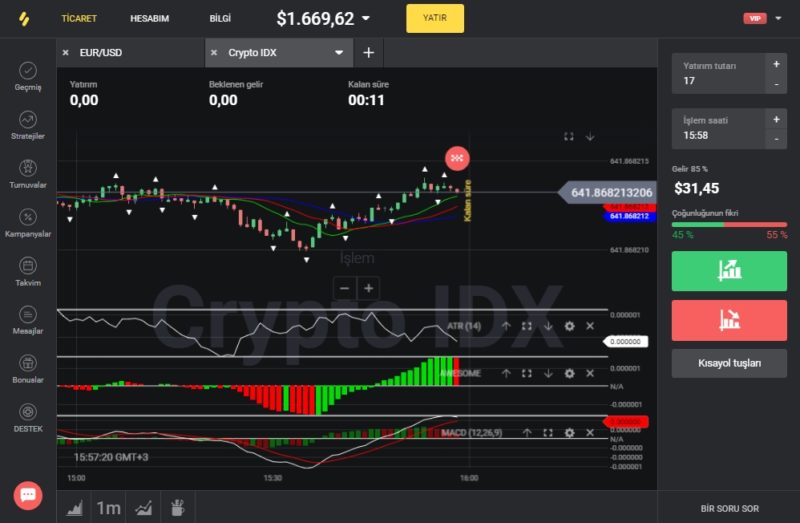 Advantages of the Binomo web terminal:
— simplicity and functionality, concise interface;
— stability and high speed of operation;
— constant development and updating of functionality.
Binomo also offers mobile apps for iOS and Android, and they are fully translated into Turkish.
Financial questions Binomo in Turkey
Financial policy is an area of focus for Binomo. For an international company, this issue is of key importance. Both international and local systems are supported.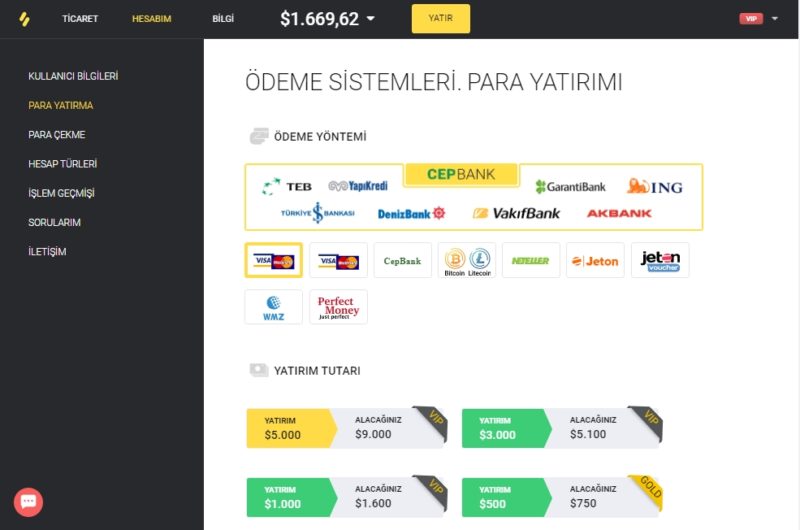 International payment systems:
— VISA and MasterCard;
— Bitcoin and Litecoin cryptocurrencies;
— PerfectMoney, WMZ, and NETELLER wallets.
 Turkish payment systems:
— CepBank;
— Jeton.
Despite the fact that Binomo is actively integrated into the financial ecosystem of different countries around the world, users are encouraged to use international systems, for example, bank cards. The picture above and the list show the current range of payment systems for users from Turkey. However, over time it will be updated with new systems.
Binomo in Turkey – Beginner training
A premium account status enables a beginner to learn to trade for free under the guidance of a personal mentor and specialist from Binomo. This is the fastest path to professionalism. In fact, Binomo's individual training is free, as the funds deposited in the trading account can be withdrawn from the system for free.
Binomo training opportunities:
— demo account that can be credited an unlimited number of times;
— video tutorials from company specialists;
— glossary of professional trader terms and FAQ;
— ready-to-use strategies with detailed step-by-step instructions available on the terminal.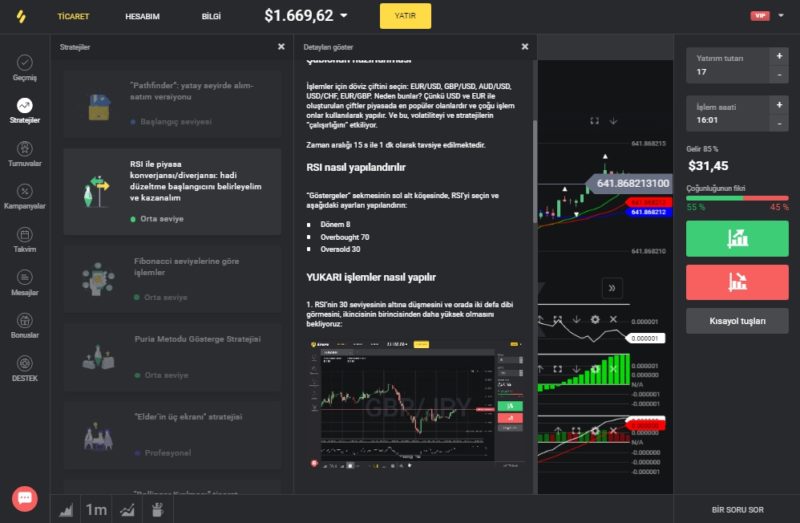 Binomo is an excellent training ground for beginner traders. The unlimited demo account is always available for use to all the company's users. And step-by-step strategies will make it possible to trade profitably, and that includes those who have absolutely no market analysis skills. In theory, this enables you to become a professional without spending a cent of your own money.
Pros and cons of Binomo
Binomo meets the requirements of more than 95% of traders. The exceptions are highly skilled professionals and fans of long-term trades lasting a few days or weeks at a time. Don't forget that the platform is aimed primarily at beginners on the market.
Advantages:
— intuitive interface with sufficient functionality;
— profitability of up to 87% per minute, 50 trading assets;
— beginner training, demo account, 24-hour support service;
— round-the-clock support service in Turkish (online chat, Skype, email);
— uninterrupted payments, support for multiple payment systems;
— official registration of the company, the highest category of A from the Financial Commission.
Disadvantages:
— duration of contracts limited to 1 hour;
— basic level of technical equipment – only 14 indicators.
In comparison with competitor platforms, the last disadvantage listed is not a significant drawback. Modern trading platforms are focused mainly on trading. Technical analysis at an advanced level is carried out on third-party services like TradingView, for example.
Turkey is a priority market for the company. Therefore, at the present time, Binomo is actively integrating with national Turkish services, including payment systems. Users are already being offered a high-quality trading platform that meets the needs of most traders.