Binomo has been in operation since 2014, so the company entered the Indian market as an equal among the world leaders of the industry. It is an international trading platform operating in dozens of countries around the world. Initially, it was only operating in European countries, but it currently covers all continents, including Asia and Africa. (our review of Binomo)
Binomo India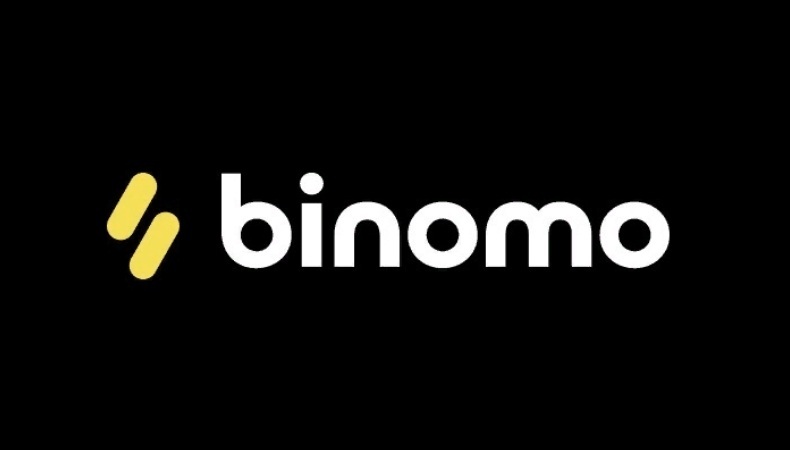 The company pays special attention to trading terminal development, implementing uninterrupted payments that are integrated with national payment systems in India, and training traders.
Trading on Binomo
Learning to trade can be done absolutely free with the help of the unlimited demo account. Real trading is also very affordable. The minimum amount for crediting and payments is 10 US dollars.
Trading conditions:
* contracts – classic and CFD;
* profitability – up to 87%;
* assets – 50 items;
* expirations of trades – from 1 to 60 minutes.
You can trade both on computers and on mobile devices. Binomo maintains its own terminal, which is regularly updated and fine-tuned to make it even more functional and easy to use for traders.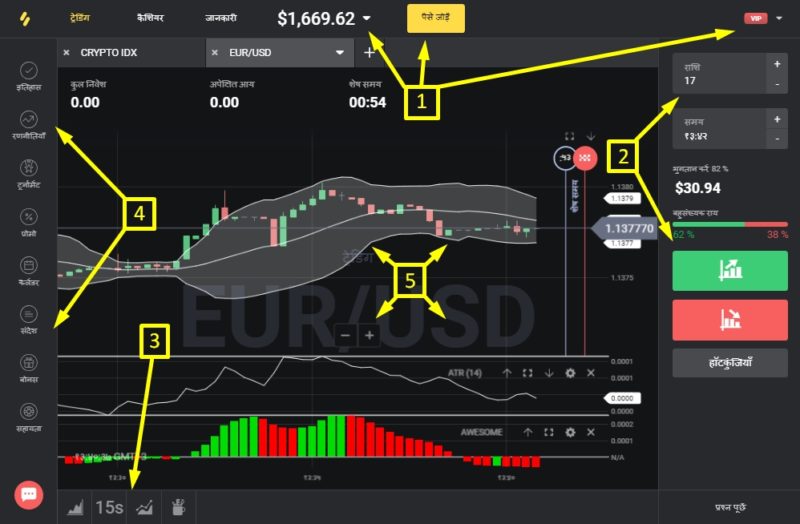 Web terminal interface overview
Top panel. There are links to go to "My Account" and "Cashier" to credit your account and see the informational section of the site. You can also quickly switch between the demo account and your real one.
Right panel. The trade parameters can be changed here: the amount of the investment, the expiration period, and the type – for an increase or decrease.
Bottom panel. At the bottom of the terminal there are tools for setting the display mode of the chart, as well as indicators and chart auto-shapes for drawing on the chart (lines, beams, channels, and grids).
Left panel. An informational section where you can find your trade history, ready-made strategies with step-by-step instructions, information about tournaments, the economic calendar, as well as notifications and service messages from the company about bonuses and promotions.
Chart. Linear, bar, and candlestick charts are available on the Binomo terminal in 6 intervals from 1 second to 5 minutes. The chart is dynamic and updated in real time. Scrolling, scaling, and free dragging functionality is also available.
Mobile Binomo terminals can be found in the App Store and Google Play. The application interface has been translated into Hindi and English.
Crediting and payments
Binomo accepts payments from VISA and MasterCard credit cards. This feature is available to users from all over the world. The same applies to cryptocurrencies, since they are not tied to a specific country. In addition, there are other ways to credit your account: NETELLER, PerfectMoney, and Indian banks. In the future there are plans to support more systems that are popular in India. At the moment, the best choice for payments is the NETELLER system.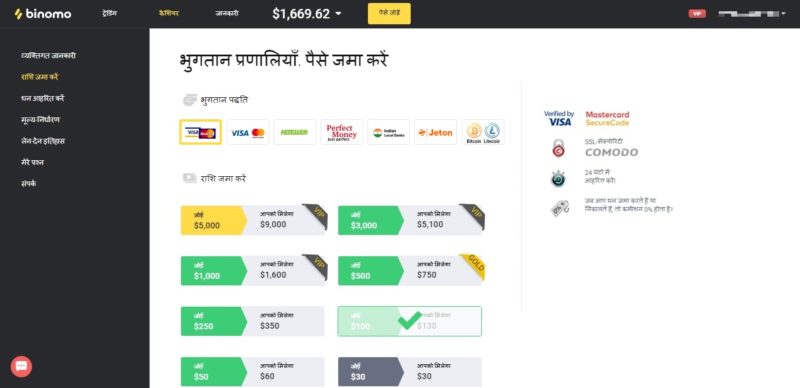 Transfers to your account are carried out immediately after the payment is made. How quickly payments are made depends on the level of the account and range from 4 hours (VIP) to 3 days (standard accounts). A user's status depends on the amount of funds they have entered into the system. GOLD ($500 or more) and VIP ($1,000 or more) offer more possibilities for users, including individualized services – almost instantaneous payouts, training under the guidance of a mentor, etc.
Training and the India support service
Binomo is a platform for beginners whose main task is to learn. The company offers users from India the following training resources:
— ready-made strategies with step-by-step trading instructions;
— a trader dictionary and a collection of answers to beginners' frequently asked questions;
— video tutorials that discuss the key aspects of trading;
— an unlimited demo account with full platform functionality;
— individual training for VIP users.
Support
The support service operates via email, Skype, and online chat. English and Hindi are supported.
Trader tournaments
Binomo loves self-assured traders who are so confident in their professionalism that they are ready to prove their skills in open competitions. The company regularly holds tournaments with various prize pools ranging from $300 to $80,000.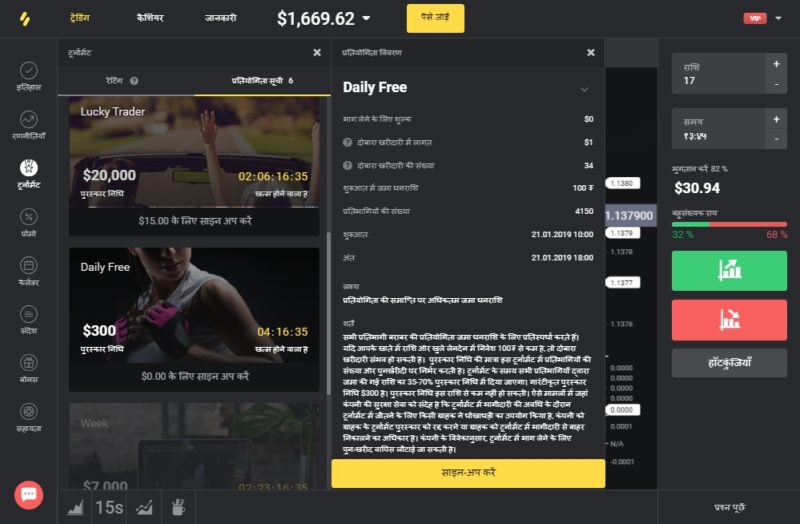 Free tournaments are held daily. They have a prize fund of $300 and the number of prizes totals 60. More large-scale competitions are held on a paid basis. To enter you will need to pay $5-30, depending on the size of the prize fund. The goal is to get the best result and the biggest profit. Anyone can win. Even the last prize place receives a rather large award. And the top five winners usually get 3-5,000 dollars per user.
Pros and cons of Binomo
Advantages include the advanced payment policy, the lack of issues with payments, integration into the financial ecosystem of different countries including India, the favorable trading conditions, and the high profit percentage. It is easy to learn how to trade on Binomo: the demo account, video courses, trader FAQ, etc. The company operates officially. The International Finance Commission assigned Binomo category "A", which is the highest one. Link to Binomo Website