If you're looking for a trade idea with huge potential, here it is!  I always focus on the big trades with the very best risk to reward ratio for my followers.  This is one trade idea that I'm particularly excited about and have been waiting for.  NZD/CAD has been rising in price since late August, early September.  In about 3 1/2 mos, this pair has climbed just over 1,200 pips.  It is now in a major area of resistance and is right at the 1.618 Fib extension from its last run up from August 24th through October 27th.  Please see the chart below: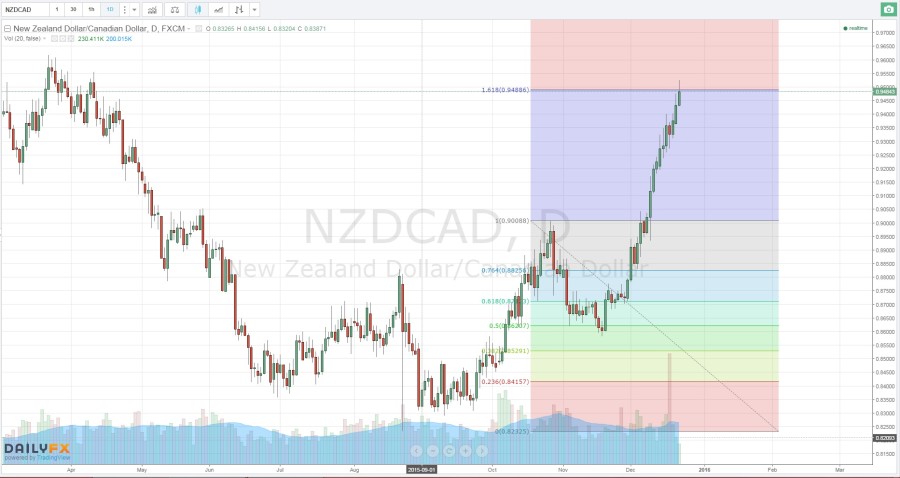 Resistance should hold in the .9525 to .9650 area.  I'm looking to short at the current price of .9481 and will set my stops just above the .9650 area so as not to get stopped out in case price spikes or surges back up for a few days before it decides to roll over and start falling.  I would expect a sharp decline into the .9200 area in the next couple of weeks after the holiday is over.  I am looking for a quick profit here and will quickly exit the market once my profit target is reached in the .9200 area which should provide some near-term support and is also the 23% Fib retracement of the last big move up from August 24th through December 22nd.  You can also see by the red horizontal line that this is an area of price congestion.  .9200 is also a nice even round number.  Please see the chart below: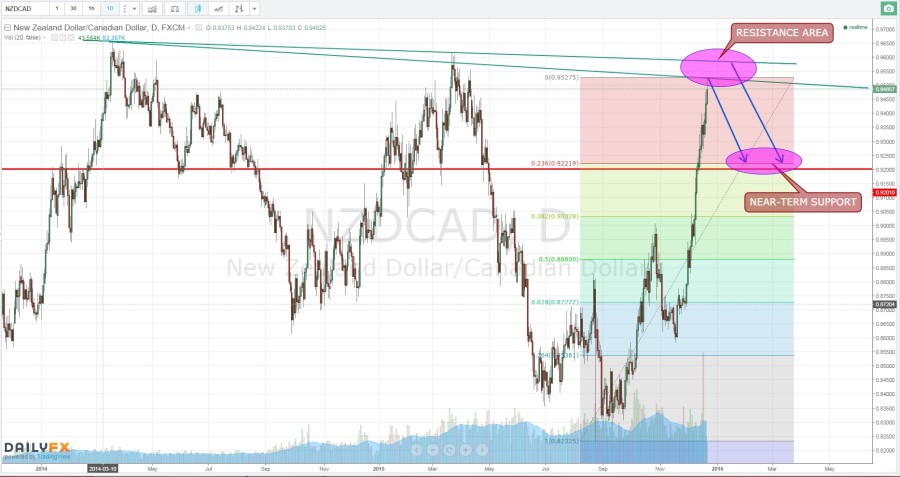 Good luck with your trading and trade safe.
-Corey