Subscribe to this weekly analysis via Email – FREE 😉
USDCAD trading plan.
I will sell rallies to H4 resistance levels (from 1,318 to 1,33), aiming at 1,28. I will however exit the trade if I see a strong rejection of the 1,31 or 1,30 support level.
On the weekly chart there is a brutal bearish engulfing candle, rejecting a resistance around 1,335 – that level has been tested 24 times in the last 20 years, and it has been broken only four times; as long as we are under it, I will only look for selling signals -. On that chart, the next serious support level looks to be around 1,28. That will be my take profit level.
USDCAD WEEKLY CHART.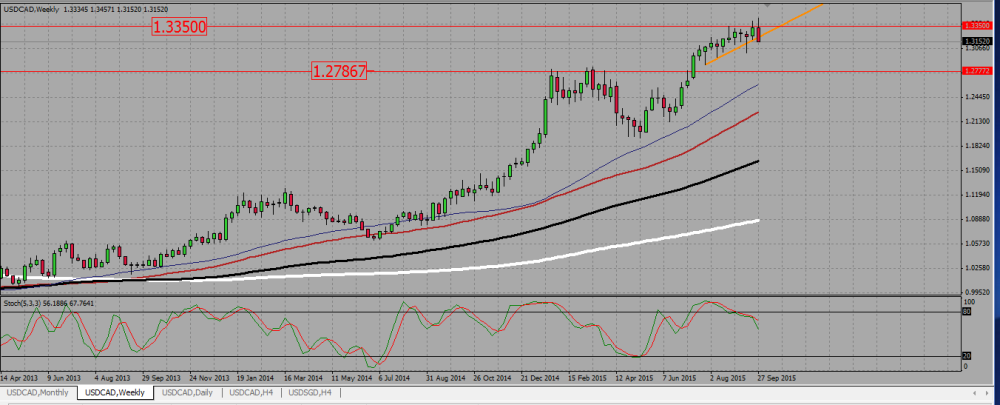 On the daily chart, the pair broke down the 20 SMA support, confirming we are now rather going down. Another obvious bearish sign is a three black crows pattern. There is no point however in shorting the pair at current level, as the bearish move is already well on its way.
That chart also shows a zone of support between 1,30 and 1,31, with two important fibo suport levels (the 0,786 and the 0,886). On September 17th and September 18th the pair strongly rejected that support area. I will be therefore ready to close any short trade should USDCAD bounce up once more from those levels.
USDCAD DAILY CHART.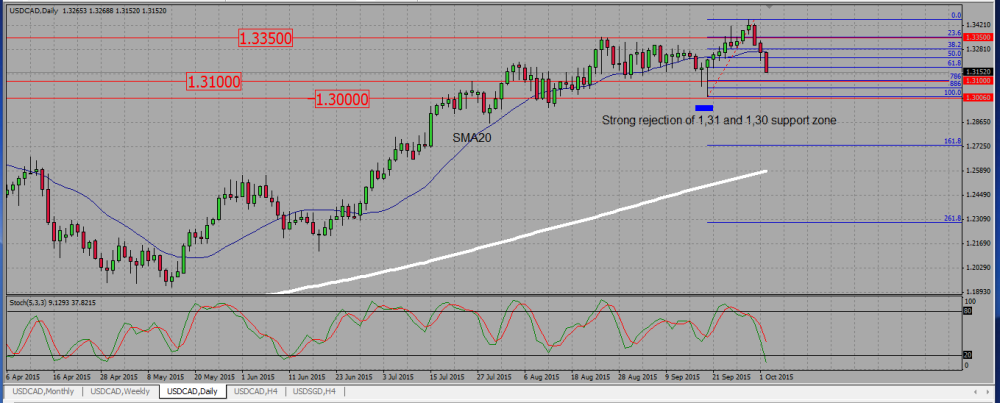 Looking now at the H4 chart, a fib retracement, shows the resistances where I may look for selling signals should the pair get there.
USDCAD H4 CHART.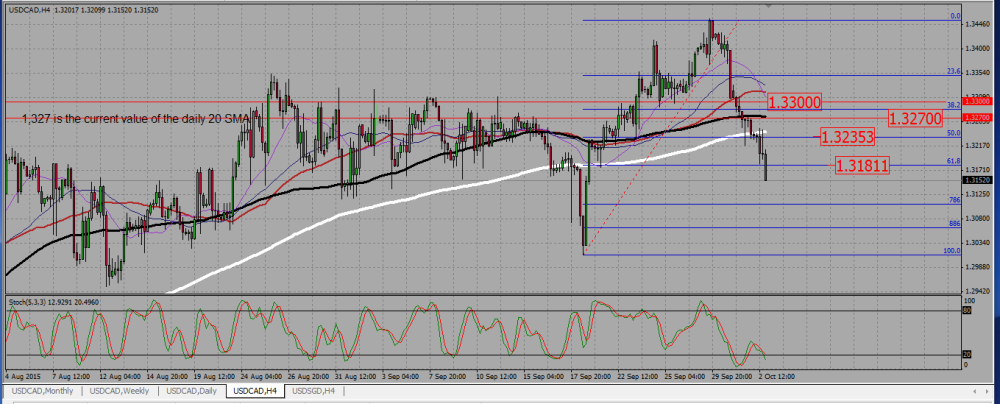 EURUSD trading plan.
I will wait for the pair to exit a consolidation triangle.
One graph says it all : on the daily chart, the pair is trading within a consolidation triangle, and looks even stuck around its SMAs around 1,115. Although the 200 SMA is still pointing down, all others (100, 55, 40 and 20) are nearly flat, meaning there is currently no trend for the eurodollar. This is why I will wait for the pair to exit its consolidation triangle before looking for any signal.
EURUSD DAILY CHART.