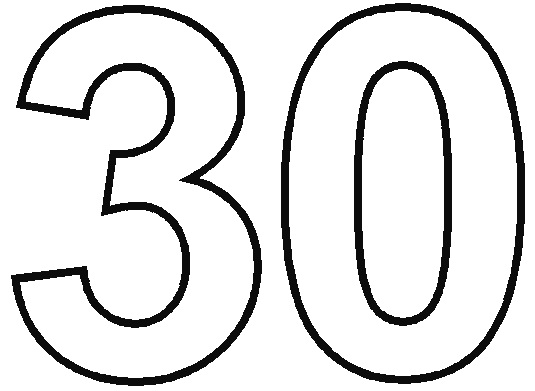 This article follows on from "Trading in Your Twenties". While it is often said that age is only a number, the reality is that we have different commitments at different stages of our lives and how we organize ourselves certainly changes depending on our age bracket. As a thirty-something trader, you may find yourself in one of two possible scenarios.
It is possible you have only just come to trading and want to know how you can balance your learning time with the other things you need to do both at work and at home. Or you could already have some trading experience and are moving on from your "learning days" as a twenty-something trader, i.e. you want to know how you can take your trading to the next level. We will discuss both of these situations here, but let's start with the thirty-somethings who are completely new to trading.
It is never too late to learn
We often hear newbie thirty-something traders bemoaning the fact that they "should have" started trading in their twenties. While it may feel like you have missed out on a whole decade of learning, your age when you start to trade does not really matter. Instead, what matters is that you have actually taken and continue to take active steps to learn how to trade. Taking action while maintaining a positive attitude will get you the results you want if you persist.
It is never too late to learn! Capital wise, funding a trading account will probably not be so much of a problem since you had more time in the work force to build your savings. Nevertheless you may be in a situation where you already have other financial commitments and want to start small. Whatever you do, it is prudent to practice trading on a demo account first or start placing small trades instead of your full stake until you get used to the process. Trading sustainably does not mean going for the home run. Instead it is taking small amounts out of the market consistently, realizing your winning edge over a large set of trades.
Taking your trading to the next level
If you are already comfortable with trading and consistently achieving your trading targets, then here's how to take your trading to the next level. Begin by reassessing what you want out of your trading. Are you still content being a part-time trader or do you want to quit your day job and go full-time? There is also middle ground still in remaining part-time but increasing the size of your trading account and therefore the dollar value of your trades.
Next, think about your risk tolerance and style of trading. Improving your results at the next level comes down to the kind of trader you want to be and the level of risk you are comfortable with. Finally, remember that regardless of whether you go full-time or continue part-time, there will always be the need to reassess your trading and adapt it to suit your changing circumstances e.g. getting married, having kids, being promoted at work and therefore having to work longer hours etc. The amount of time you spend trading can and will change, and a good trader will learn to adapt and thrive. Being able to deal with time pressure and communicating with the people around you are also key skills in making the transition between stages as smooth and as painless as possible.
The next frontier: 40 and to infinity
Obviously, there is no barrier to learning to trade. If your thirties are well and truly behind you and you are still keen on becoming a trader then don't let ageism stop you! Some of the best traders we know only picked up trading after retiring from their careers. However, if you are already trading and are wondering what the next frontier holds, then know that what you do as a thirty-something trader can potentially set you up for the rest of your trading career. Being eager to learn and share your experiences with other traders can make trading a fulfilling career (or second career) for most. Your trading can be what you want it to be, no other career offers so much flexibility in terms of hours, geographical location, financial benefits and self-discovery. Yes, there will always be risk but this comes with the territory.
Trading is a challenging art of predicting market moves and taking calculated risks in positioning yourself to profit from these moves; while learning about yourself and developing resilience in the process. What's not to love about it?
Happy trading!
Philipp Pfitzenmaier