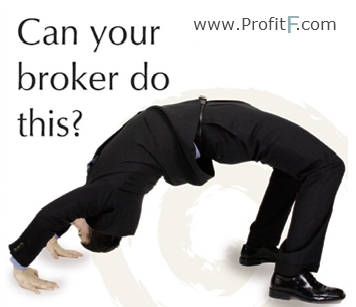 As we see more and more binary options brokers soliciting customers, for a trader who wishes to trade binary options, it can get difficult and confusing in choosing a binary options broker. A quick look at various online forums and websites gives out conflicting reviews and opinions which only tend to add to the confusion. So how does a trader go about choosing a binary options broker? Read this article to help you choose a binary options broker.
Just like with choosing a forex broker, the task of researching into various binary options brokers before you blindly sign up and deposit your funds is essential. While there are many legit brokers, there are equally dodgy and shady binary options brokers. This is one of the main reasons why there are so many complaints about various binary options brokers. In most cases, the trader has not done their research into the broker and only realizes that they have been scammed when it comes to withdrawing their funds. In some cases, traders have lost as much as $1000 for failing to research for the right and legit binary options broker. You can spare a couple of minutes to read through this article, or you could risk giving your money to a shady binary options broker.
Choosing a binary options broker – What to look for
When it comes to selecting a binary options broker, any trader should first look into the following checklist criteria which we briefly explain.
Start by reading the About Us Section
One of the easiest way to filter out dodgy binary options brokers is to simply read the 'About Us' section. It is very simple to identify how legit a binary options broker is by simply reading the contents of this page. A legit binary options broker tends to give out as much of details as possible. Traders should specifically look for the following:
The broker's company details including registration number, country of domicile, number of years in the business.
Validate the address of the broker
Look for the address of the broker. Now-a-days more and more brokers conveniently set up a virtual office in places like London just to make their company look fancy. Doing a search of the company can instantly reveal if the company is indeed legitimate or just has a virtual office. Stay away from binary options brokers that have a virtual office. If the broker is hesitant to give out their details, there is no guarantee that you can trust them with your money.
Read the Terms & Conditions
The terms and conditions although lengthy and complicated as they might seem is in fact a very good place to get all the finer details. It is essential for traders to read through the terms and conditions as it makes for a legal document. Pay attention to the sections dealing with deposit and withdrawal of funds, look for any restrictions or any fees that may be charged and so on. You would be surprised to know that of the many traders who feel they were cheated, simply did not pay attention to the terms and conditions. Again, it pays to spend some time reading through the binary options broker's website rather than deposit your funds and then have difficulties during withdrawal.
Check for Regulation
Regulation is a grossly misunderstood area for traders. Just because a binary options broker is regulated doesn't mean that they are legit. Regulation from CySec in Cyprus is one of the most common licenses held by binary options brokers. Yet, despite the broker being licensed, there have been instances when traders were cheated out of their money. Having a license does not guarantee anything and there have been no documented evidence of a financial regulation authority intervening to help out a trader. However, when a binary options broker is regulated, it does mean that they are subject to fair and transparent business practices which make it a little bit better to trust the broker.
Number of years in business
Logically, the longer a binary options broker has been in business, the less likely that they will cheat their customers. Always check when the binary options broker's business was established in order to learn how long they have been in business. For a new binary options broker, it is much easier to disappear with funds overnight or to cause problems with withdrawals than it is for a broker that has been in business.
This is also the reason why you get to see big bonuses being offered mostly by new binary options brokers rather than the established ones. See here List of best bonuses from BinaryOptions brokers
Check their customer support (Chat/Email and Phone)
The next step is to contact the binary options broker's customer support via Phone/Email and Chat. This will help you know how professional and helpful the support staff is while at the same time allows you to get an idea about the broker's operations.
To conclude, despite doing the above research, there is no guarantee that the broker who meets all the above criteria is legit. There are many cases of well established business going bust and thus taking their customer's money with them as well. However, by sticking to the above criteria, a trader has a better chance of choosing the right binary options broker.
Binary Options Brokers List (Comparison Table)