MACD indicator (Moving Average Convergence/Divergence) is one of the most widely used indicators commonly used to determine overbought and oversold levels while also serving as a good indicator for spotting divergences. The MACD indicator comprises of a histogram that oscillates above and below the 0-line along with the signal line and the MACD line.
Because the signals from the MACD are lagging, this is addressed by the histogram which plots the distance between the MACD and the signal line. The histogram in the MACD often tends to react to trend changes much earlier than the crossovers of the signal and MACD line.
The MACD indicator on the MT4 platform comprises of just the histogram and a 9 period moving average. The default settings for MACD are 12, 26 and 9, where 12 and 26 are the shorter and longer term moving average. The MACD is plotted as difference between the longer and shorter term moving average.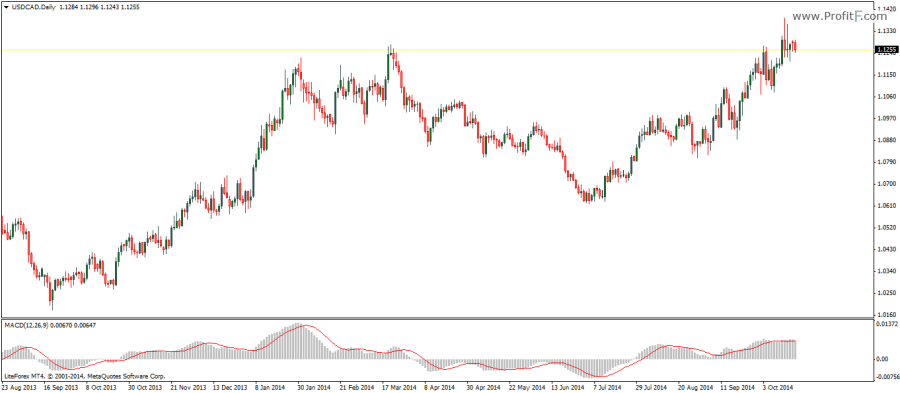 The MACD's trading rules are very simple. Traders sell when the 9 period moving average and the histogram drop below the 0-line and long positions are taken when the 9 period moving average and the histogram rises above the 0-line. The indicator is ideal in both ranging and trending markets. In trending markets, divergence based trading can signal potential corrections or trend reversals in the market.
Download full Collection of MACD indicators for MetaTrader 4 indicators here