Welcome to the world of forex. There might be many reasons why you are reading this article. It could be that your friend or acquaintance mentioned about how they trade and perhaps even make a living by trading forex.  Whatever your reasons may be; this article will give you an overview of the forex markets and How to start trading Forex… and perhaps make money for yourself.
  Step 1.     What is Forex?
  Step 2.     Learn Forex Basics
  Step 3:     Find a Forex Broker
  Step 4:     Start Trading
Step 1.

What is Forex?
Forex, or Foreign Exchange is an unregulated market, also known as OTC (Over-the-counter) and is the biggest market with average daily turn-over that runs into billions. It is even bigger than the US stock markets. Although due to its OTC nature, no one can really give the correct numbers as to the forex turnover. But nonetheless, forex is indeed a big market and thus allows many market participants. From your neighborhood bank to specialized investment companies, to your friend; the forex markets always offers a piece of the action whoever you are and wherever you are (even from your home).
The basic concept of trading forex is very simple. You trade or speculate against other traders on the direction of a currency.
So, if you believe that the Euro is going to rise, you would BUY the Euro, or SELL the Euro if you think the Euro would fall. It's as simple as that.
Step 2.

 Learn Forex Basics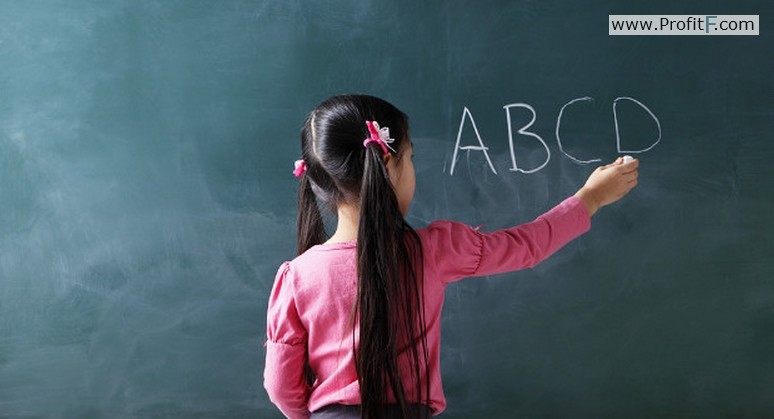 Before you get ready to deposit your funds and start trading there are some important points you must understand, each of which are outlined below.
Forex Brokers: In order to start trading forex, you will need to trade with the help of a forex broker. There are many forex brokers out there today who allow you to open a forex trading account for as little as $5. The forex broker is the one who facilitates your buy and sell orders and also allows you to research into the markets (also known as technical or fundamental analysis) to help you make more informed decisions… and of course allows you deposit more funds or withdraw your profits when you want to.  (  Click here to see our Forex brokers rating )
Trading Platform:You need a trading platform from which you can place your trades, which are then sent to the broker for settlement. Also, a trading platform is essential for you to conduct your technical analysis and also to see the current market prices. Most retail brokers offer the MT4 (short for MetaTrader 4) trading platform, which is free of cost. You can also open a demo trading account and practice trading with virtual money to gain the experience required before trading with real money.
Forex Trading Hours:While you might have heard that the forex markets never sleeps, it actually does. Firstly, you won't be able to trade on weekends (Saturday and Sundays). But for the rest of the week, the forex market operates 24 hours a day. This is due to the fact that forex trading is global. At any point in time, you will always find an overlap of a new market session while the previous market closes. What time of the day or which market session you trade plays a big role if you are an intra-day trader or a scalper. This is another vast topic, which we will cover at a later stage. (  Click here to learn more about forex trading hours. )
Now that you have a basic overview of the forex markets, here are some final pointers to remember before you start trading for yourself.
What is a pip?:Pip is a measure of change in a currency pair's value and is the 5th decimal. For example, if EURUSD changes from 1.31428 to 1.31429, the change is denoted as 1Pip (1.31428 – 1.31429 = 0.00001). When you trade, the more pips you make, the more profit you have. Ex: Buying EURUSD at 1.31428 and selling (or closing your trade) at 1.31528 would give you 100Pips in profit. (  Read more about Forex PIP )
Reading quotes: Forex quotes are presented in a Bid and Ask price (both of which vary by a few pips and from one broker to another). The Bid price is the price at which you can buy and the Ask price is the price as which you can sell. So, a EURUSD quote would look like this 1.31428(Bid)/1.31420(Ask).
What is a Spread?: Spread is nothing but the difference between the Bid and Ask price. So in the above example, for 1.31428/1.31420, the spread would be 8 Pips.  (  Read more about Forex Spread)
What is a Leverage?: Leverage is the amount by which you can request your broker to magnify (or increase) your trade value. Leverage is often quoted in ratios such as 1:50, which means that when trading on a 1:50 leverage, your $100 is magnified to $50000. Leverage is a big topic in itself and it is recommended to read this article to learn more. Leverage is important both in terms of making profits as well as managing risks and therefore, your trades.
What is a Lot?: A lot is a unit by which you place your trade. In financial terms, a lot is also referred to as a contract. There are preset lots (or contract sizes) that you can trade. For example a standard lot is nothing but 100,000 units (known as 1 lot).  (  Read more about Lot)
Reading charts: The ability to understand and read the charts is very essential to trading. Depending on your approach, you can choose between a line, bar or candlestick charts and trade accordingly (for example trading based on candlestick patterns). (  Read more How to read forex charts)
Placing Orders (How to buy and sell): In forex trading, it is possible to either buy or sell any currency pair. Most trading platforms, give you this option. You Buy when you think that price will go up and you sell when you think that price will fall. There is a common terminology used in forex trading, which is Buy Low, Sell High; which is an important point to remember. (  Read more How to place orders with MT4 )
Order Types: Besides buy and sell, another point to remember the types of orders. There are two basic order types: Market orders and pending orders. When you click on 'Buy' or 'Sell' you are basically buying (or selling) at the current market price. A limit order on the other hand tells the broker that you want to buy or sell only at a particular price.  (  Read more about Types of Forex orders)
Step 3.

Find a Forex Broker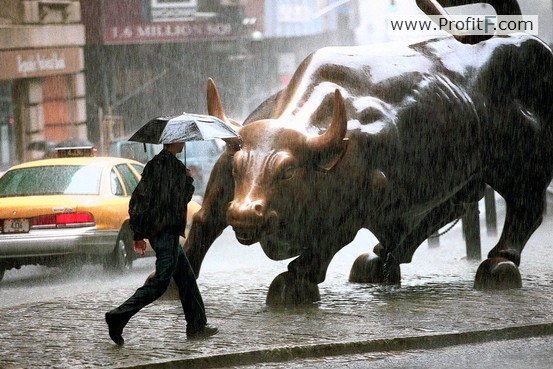 As mentioned, there are many forex brokers today and therefore it can get confusing on how to choose the forex broker that is right for you. To briefly summarize, remember the following points while choosing a forex broker:
Look for a forex broker that is regulated
See if the forex broker offers a minimum deposit amount
What is the leverage that the broker offers
What is the minimum contract size that you can trade
Bonuses and the terms and conditions (see on our site list of Forex Deposit bonuses and Forex No Deposit bonuses)
Deposit and Withdrawal types as well as the terms and conditions
Trading methods that are allowed by the broker
We can also help you choose a forex broker by reading our article How to choose forex broker
Step 4.

Start Trading
Finally, now that you have selected a forex broker to trade with it is recommended to first open a demo trading or a practice account. Most forex brokers offer unlimited demo trading account (but will be deactivated if not used for 30 days). This is a good way to get acquainted with the forex markets and also help you to understand your trading style (scalper or intra day trading, swing trading, etc) and approach (fundamental or technical analysis). You can search for various trading methods and systems or you can develop one yourself when you have a good understanding of technical or fundamental indicators.
Conclusion:
Forex trading is one of the most active and dynamic ways to trade the financial markets. At the heart of everything, it is the basic fluctuations in currency values which  drives everything else. Learning to trade forex and understanding the forex markets can give a good foundation to trading other markets such as derivatives or equities.