Press Release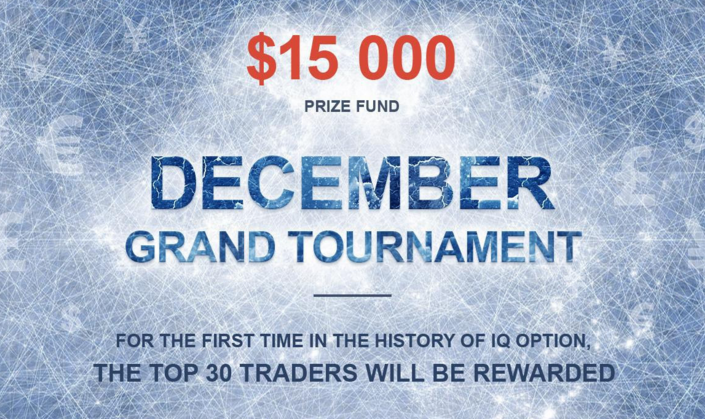 Binary Options broker IQ Option will launch several tournaments with unique features in December. The complete list of tournaments is presented on the tournaments page. At the moment, IQ Option is holding a tournament with a prize fund of $15 000, which is divided into 30 prizes—for the first time in our history. Each tournament will have 30 winners. Trade on the IQ Option Platform throughout December and win $201 600!
"….On December 31, we will summarize the results of December trading and divide our $201 600 prize fund among the 1000 traders who have achieved the highest profit during the month! Make successful trades throughout December (failed trades will not be counted), and you can be one of them! Do not forget that the profit is taken into account, along with a bonus – if it's activated, the total amount of your profit counts for the turnover! Be among the best  IQ Option traders and you can make yourself a spectacular New Year's gift!…"
The prize money is

not a bonus
and not subject to wager
You can
withdraw prize money immediately
after it is charged to your account.
 IQ Option finished tournaments example: